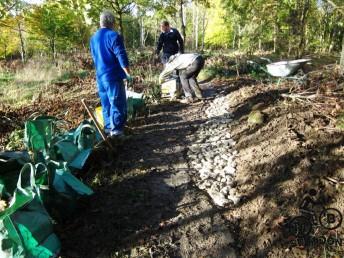 Our target for the day was to fix potholes and resurface patches of trail using material that had been shifted the previous day.  Once again, it was a nice change to concentrate on fixing bits of trail rather than fix bits of trail. There is a light at the end of the tunnel – the trail has stood up really well to a lot of rain recently.
Kristian, Jez, Phil, Jerome and myself (Tom) started out by compactorising around 60m of resurfaced trail near the pond. Chris and Gary (new Gary) arrived whilst we were doing this.
With that completed we moved back to the car park and shifted the last of the limestone onto the north side trail. We drained out several pot holes first. 
Then we resurfaced a section next to the tennis courts using material that had been delivered the previous day and  again draining out a few pot holes first. A small pot hole near the start of the south side was also fixed.
Another stash of limestone had been left by the monument and we used this to fix some boggy areas on the nearby trail (motorway 1).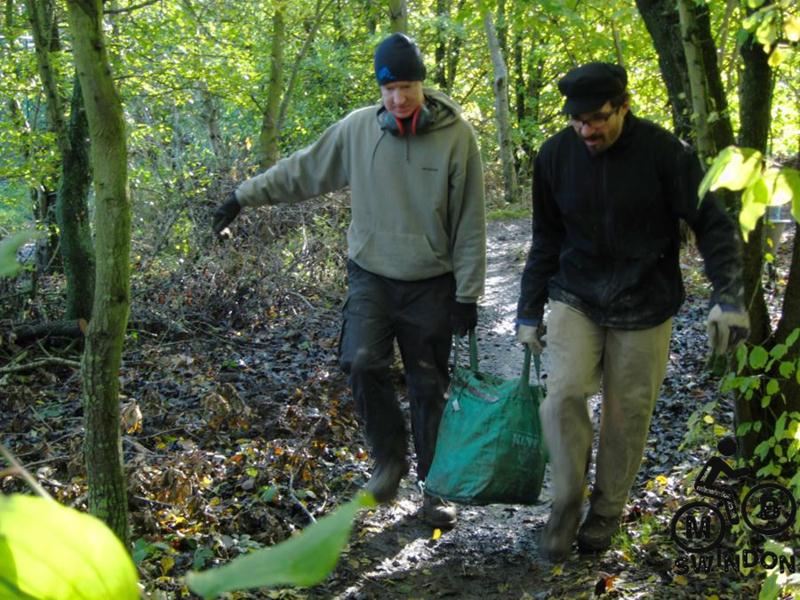 Finally we sorted out the trail at the end of the woodwork section. This had several bricks and slabs poking through the surface. These were smashed up with the sledge hammer and then new limestone was tipped on top.
Big thanks to all of those who helped.
1 Jerome
2 Jez
3 Kristian
4 Chris
5 Gary (new Gary)
6 Phil 
7 Tom
We had 16 on the Saturday and 7 on Sunday (5 were common to both, so 18 people in total helped this weekend).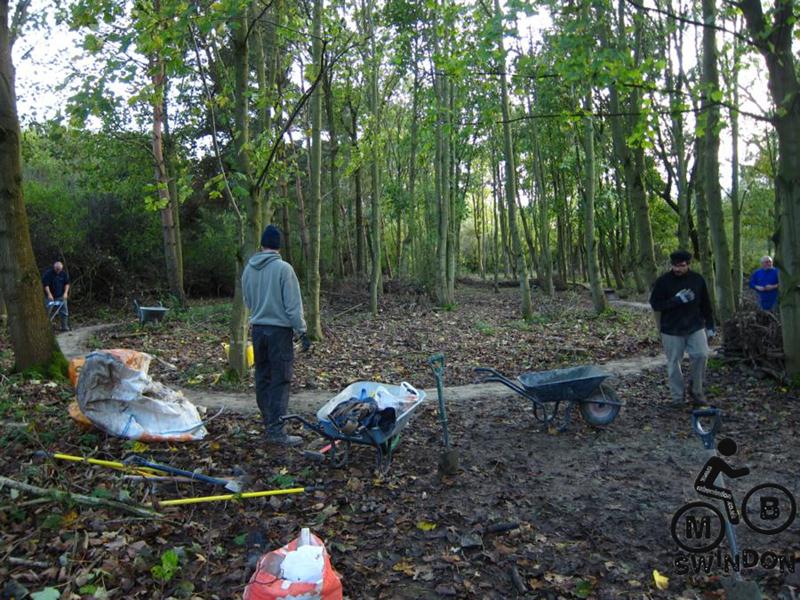 History Corner