After a week of frosty mornings then we expected to turn up to find the ground frozen solid. As luck would have it the weather turned warmer on Friday and we were promised a bit of rain.
Saturday morning dawned with no rain in sight, so we were feeling lucky again.
Our plans for the weekend were to shift another 20 tonnes of material (18tonnes of  type 1 chippings and 2tonnes of gabion rocks). This was to be used for fixing several areas of trail that had either never been surfaced or had sunk due to a combination of traffic levels, quality of build in the first place and the very wet summer.
I arrived at 9:30am to find Phil Mayger and Phil Allum already making themselves useful. They resurfaced the entrance path.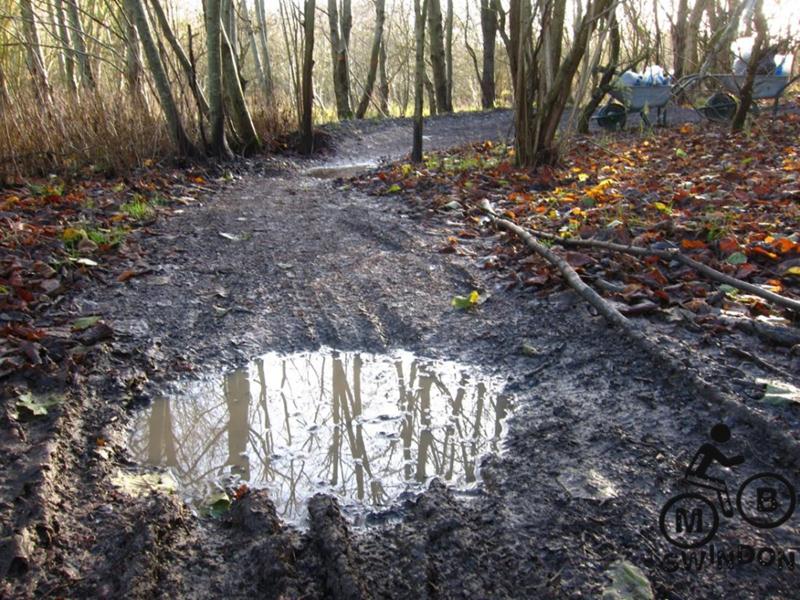 By 10am we had Jason Rodger and Steffan on site ready for the arrival of Chris Bevington with his Hi-Lux and trailer. The following were also present during the day:  Richard Barnett, Gary Palmer, Gary Lee, Chris Hopkinson,  Nigel Gregson, Stuart, Kristian Price, Matt Dobson, Helen R A Rebello, Jez and James De Pietro. A total of 17 (if you remember to count me too).
We started off by fixing up some deep potholes and mud on the large berm near the pond. Whilst we were there we fixed numerous small potholes in the surrounding area. This is actually a fairly old section: first dug in Oct 2008, some surfaced in Feb 2009,  some more in Nov 2009 , a few uprated bits in March 2011 plus the berm and link in Dec 2011.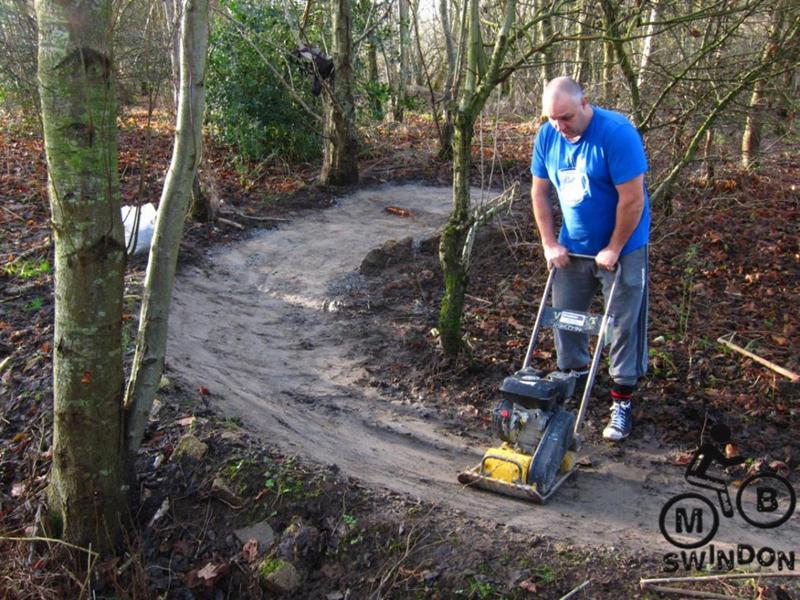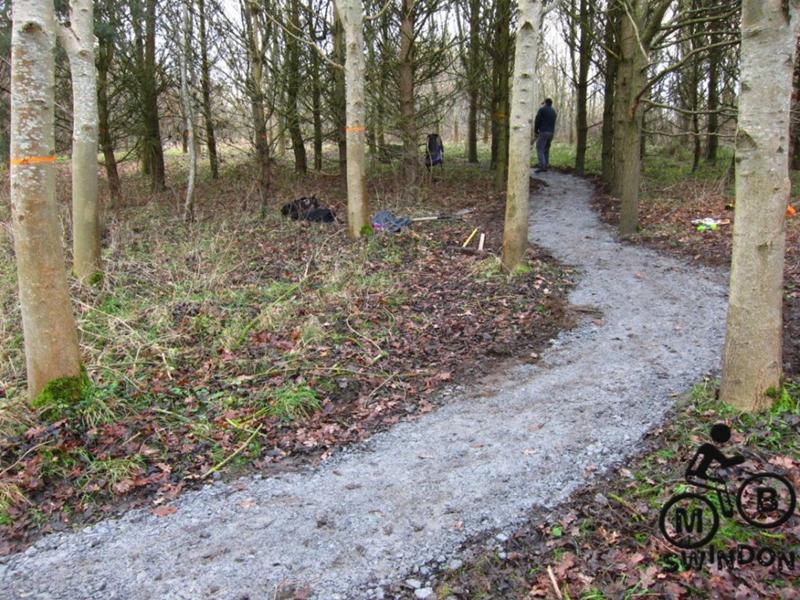 With that done we crossed the track and fixed two muddy sections. These had never been surfaced since they were under pine trees. This approach had worked well until the wet summer of 2011.
The central area had been worked on at various times : exit dug Oct 2009, descent dug Dec 2010,  descent surfaced March 2011, exit surfaced March 2012. The follow on section was surfaced in Sept 2010.
Whilst we were there then we filled in a few potholes on the preceeding section. This had been dug on 27th Sept 2009 (no link yet), surfaced on Oct 2009,  Jan2011 and  March 2011. 
With that in the bag then attention moved to the trail on the south side of the pitch. This had been resurfaced in December 2011. The weather at the time led to it having a hard time straight away. So several pot holes and sunken parts had developed. These were fixed.  The line was widened on the last corner. The exit section was completely refilled. Some small pot holes across the track were also fixed, originally surfaced in Jan 2011.
Meanwhile a large wooden fence was built on the corner next to the tennis courts. These are our response to some issues with bikes and dogs getting mixed up.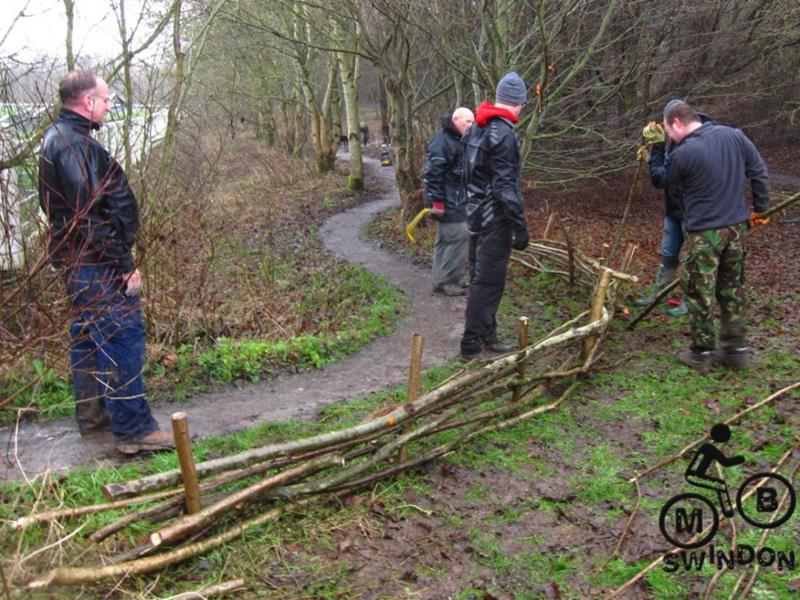 A brilliant turn out and we got loads done. See the complete build diary. Future events are on the events calendar.