Welcome to MB Swindon
Friendly mountain biking in Swindon and North Wiltshire
Welcome to the MB Swindon website. We've had some problems with the site this Summer and are slowly getting it back together. If you can't find what you're looking for, get in touch with us and we'll try to help. You can email us or join our Facebook group to find out more.
We are a friendly, non-competitive MTB club which aims to help people enjoy life through exercise, friendship and enjoying the beautiful landscapes that surround Swindon. Although we'll sometimes head of to distant parts, most of our riding is done on the Ridgeway and the many byways and bridleways that branch off it. We'll often visit sites like Uffington, Barbury, Avebury and Savernake, and we're always trying to find creative ways to come up with new routes.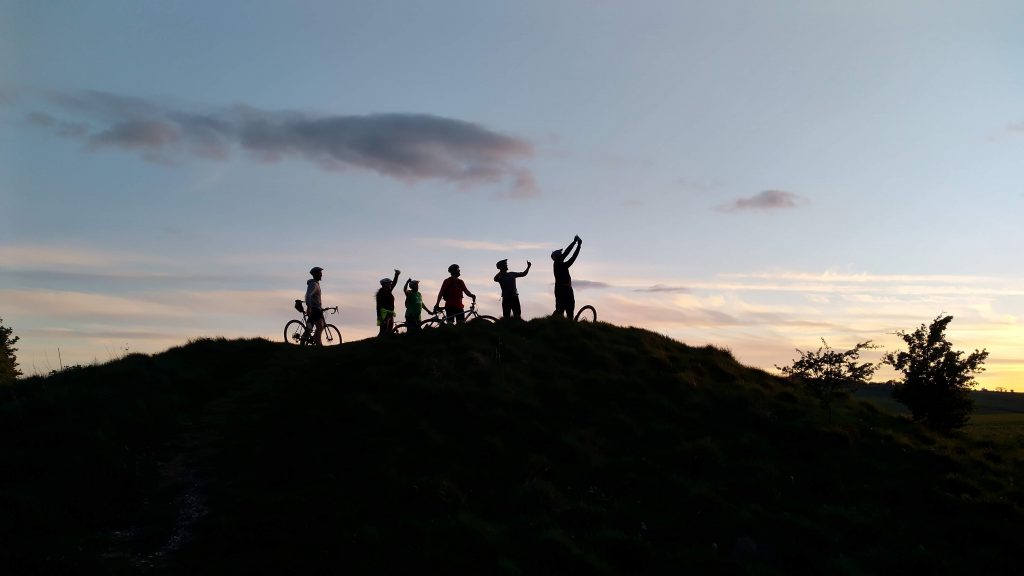 We ride throughout the year. We have regular Wednesday night rides which usually start and end at a pub, where we'll stop for a drink at the end. These rides become the 'Urban Round' in the winter – a lap of the Town using cycle paths just to help maintain a bit of fitness.
We're also starting to put on weekend rides again. Wednesday nights are usually about 15 miles / 2 hours, and weekends offer the option of going a bit further. Weekend rides often include a visit to a cafe en-route.
If you'd like to try a ride or two, look out for the words 'novice-friendly' in a ride description – a sign that there's nothing too technically challenging on the ride. There may still be a big climb or two on the ride, but if you need to get off and push, that's fine – there's no rush!
---