Whatever else we get up to, our core activity is riding bikes. Listed below are the rides we currently have in the calendar. We try to have most events up here at least a month in advance, though we do sometimes add rides at the last minute.
If you are attending an event please check the event page the night before in case any last minute changes have been made. It's also worth joining the MB Swindon Facebook group as most chat about events happens there.
Non-members are welcome to come along to an event or two on a 'try before you buy' basis before deciding to join MB Swindon MTB club. We hope to see you all at an event soon!
---
Wednesday nights and weekends
Rides to suit everyone
Every Wednesday night we meet for our regular Club ride. Typically, these local rides are about 15 miles long and take about two hours to complete.
The rides are usually based around the Ridgeway and the Marlborough Downs, and might head off in the direction of Uffington, Marlborough or Avebury. It's a great way to get to know the local area and develop your knowledge of local trails that you can use to create your own rides.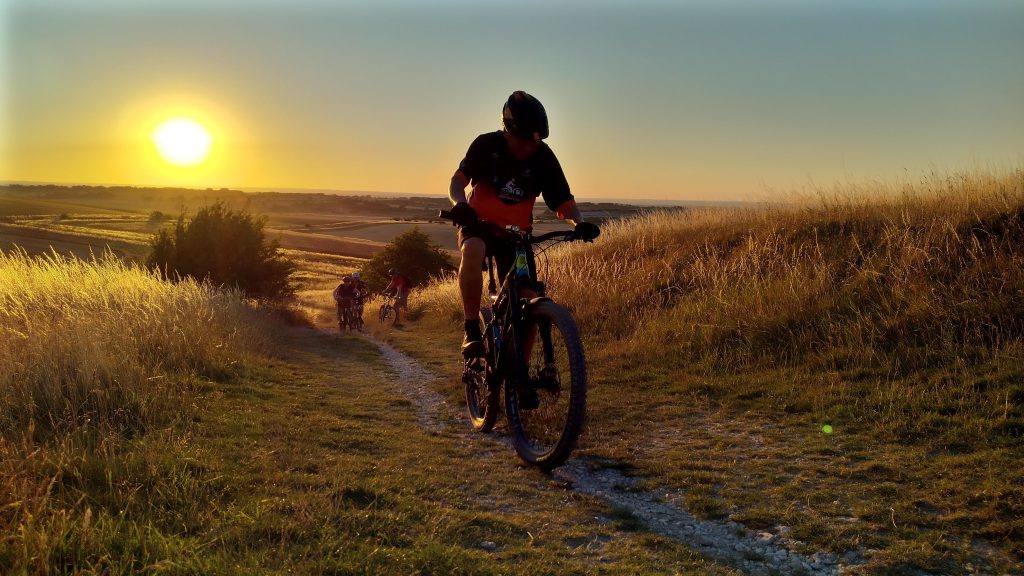 The rides start at various locations (usually announced on the Monday before the ride). The most common starting points are the Patriot's Arms in Chiseldon, the Wichel Inn , Coate Water and the Croft Trail. We often call in to a pub for a drink at the end of the ride.
Our weekend rides are a little more ad-hoc. We have a number of ride leaders who put on rides at times convenient to themselves. This means that we usually end up with rides on most weekends, split fairly evenly between Saturdays and Sundays.
Again, many of these are local, though some may start a little further away in places like Savernake Forest or Devizes. We also have occasional rides in the Stroud area and occasionally we head off to places like the Brecon Beacons or the Welsh trail centres.
---
Novice-friendly rides
What can I expect?
Many of our rides are classified as 'Novice-Friendly'. This means that new or inexperienced riders are welcome to join us, knowing that the ride will be suitable for them. Riding with strangers may seem intimidating at first, but you'll soon find that riding in a group is a great way of building your fitness and your skill level. (And we're really nice people, too!)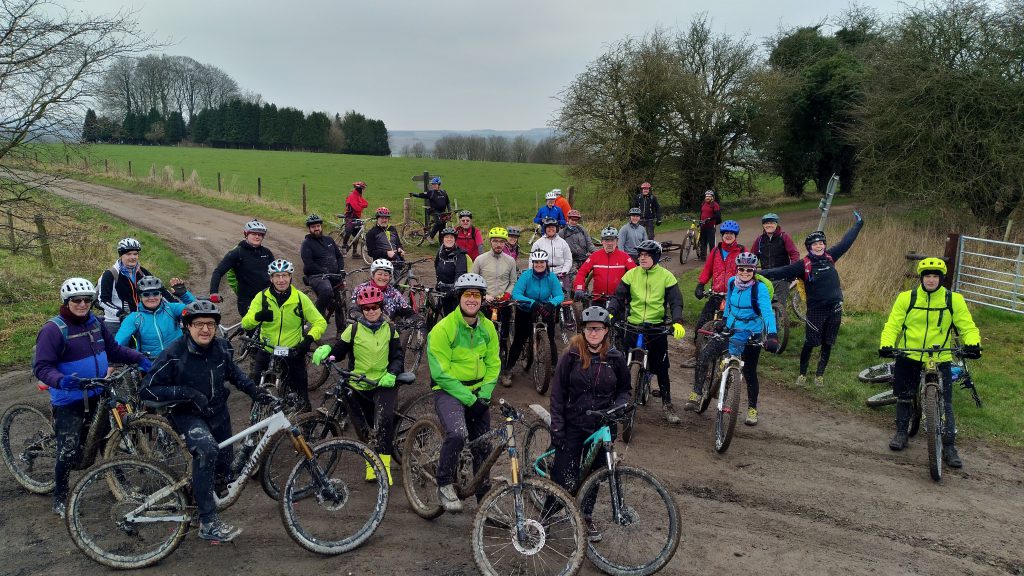 Are Novice-Friendly rides easy?
Generally speaking, most riders should be able to complete the ride without too much difficulty. However, there may be the occasional challenge, for example a long or steep climb. Can't ride up it? No problem – just get off and push. No-one will mind!
What if I'm too slow?
No problem – we'll just ride a bit slower! It's natural that the group gets strung out during a ride. We stop to regroup quite often and always give the last riders a minute to catch their breath. Most importantly, don't be put off if you find the rides a bit fast. Your fitness levels will quickly improve if you stick with it!
Will I get left behind?
No – definitely not. On every ride, the Ride Leader appoints an experienced rider as a 'back-marker' who stays at the back of the group. They make sure that everyone stays together and is doing OK.
If you have any questions you can contact us and we'll do what we can to help.
---
The Urban Round
Winter miles = summer smiles
Throughout the winter, our Wednesday night rides leave the Ridgeway behind and head into Swindon. This 20-mile, 2-hour ride is a good way of maintaining some fitness over the winter months.
The ride is basically a big loop around the edges of Swindon, using cycle paths and minor roads. This has the added benefit that bikes are usually pretty clean at the end of the ride and need nothing more than a quick wipe down… usually!