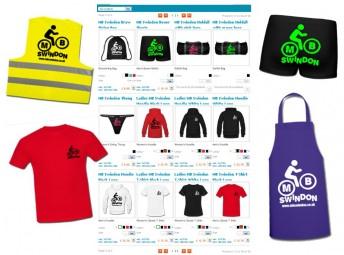 MBSwindon is a friendly and non-competitive club, with recognition from Swindon Borough Council and other official bodies. The aim of the Club is to promote mountain biking, training and fitness to members via this website and organised events. The club caters for all abilities, and we make sure that no one gets left behind on our rides. We also run training days and "Novice Friendly" events for new riders. The club also manages the Croft Trail, overseeing all the hard work that goes on there as well as pursuing other areas of funding for the trail (which has relied mainly on donations from riders, club fees and some advertising on the website).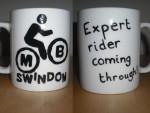 Frequently asked questions (FAQ) about the club and the trail and ride reports for previous events will provide more information. Membership of the club is just £10 a year, this money goes to the upkeep of the trail as well as promoting and supporting the club and local mountain biking. As a member of MBSwindon, you will also gain all the benefits & discounts outlined below.

Club Benefits:
Local rides (our ride reports page will give you an idea of what we get up to)
Trips to places further afield such as Wales, Forest of Dean, Swinley Forest (our ride reports page will give you an idea of what we get up to)
Access to a 3rd party liability insurance scheme (please see the British Cycling section below for more details)
Club Discounts:
NOTE: All discounts in person will require you to show a valid MBSwindon membership card before they start to enter the transaction into the till. On-line discounts require a code or the use of a special link, log into the Members Only Area to get these.
Shops: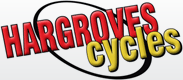 Hargroves Cycles (Swindon) – 12.5% off all full priced goods. Buy one and get one free on tubes. Buy one and get one half price on Specialized tyres. Exclusive clearance offers on bikes.
Parts/Maintenance:
Clothing
Broken Riders UK – 20% discount from an ethically and environmentally responsible clothing brand for people who love riding bikes, using the code via our member's only area.
HardnutZ Helmets: 20% discount on the entire range of Helmets using the code via our members only area.
Whackjob – 15% discount from this UK based company producing ethical and sustainable sports clothing, using the code via our member's only area.
Riding:
Accomodation:
Sports Therapy:
Activology – Donna Tofield – £30 per session (MBSwindon card required). Graduate Sports Scientist specialising in prevention, treatment & rehabilitation of injuries, as well as sport specific sessions to improve performance.
Chilbridge Osteopathic Clinic – £30 per osteopathic appointment.
Miles Holloway Osteopath – 25% discount on initial consultation (£30 instead of £40), with follow-up treatments £30.
Nutrition:

British Cycling Affiliation
In addition to joining MBSwindon, you are able to join British Cycling as an affiliate member for just £12 extra. This means that you'll also get:
Retailer discounts, including Wiggle (12%) and Halfords (15%)
Guaranteed lowest price bike insurance
Weekly email news letter
Enhanced user account on britishcycling.org.uk
40% discounts on subscriptions to Mountain Biking UK, Cycling Plus, Pro Cycling, and What Mountain Bike magazines
Free legal advice and support in the event of an accident
Professional indemnity insurance for coaches, instructors and leaders
Up to £10m liability insurance for non-competitive cycling
Save up to 15% on cycle rescue and bike insurance
Save up to 25% on Earlybird tickets and discounts to major UK cycle events, including VIP access
To obtain the British Cycling discount first join the club using the link above. When your membership has been processed you will be sent the discount code with your membership card. You can also access the code via the members only area. These discounts – in addition to the local ones that we've arranged ourselves – mean that you could potentially save the membership fee many times over, and that's before you take the insurance into account.