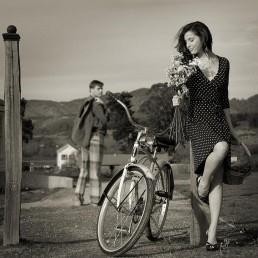 Sharon will be leading this ride around the Swinley forest trails.
Swinley forest provides some of the best singletrack in the area with wide variety of terrain for all abilities, personally its one of my favourite spots in the south of England; there is something for everyone here from gentle forest trails through freeride areas all the way to full downhill runs. Rest assured however that Sharon will take care of you on the ride, novices are welcome and encouraged.
A couple of points to note here; Swinley is crown estate land and is not free to use, you will need to purchase a day pass for the princely sum of £2.00, and please note that this ride is setting off a little later than our usual start time, this is to allow the usual morning rush at Swinley to subside.