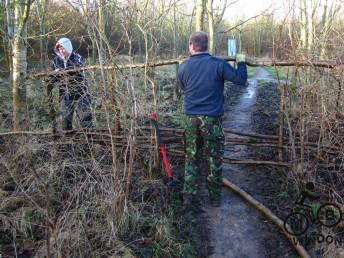 We'd made good progress on the previous day – more than half the 20 tonne pile of material had been shifted. Our plans for this day were to patch up more trail on the north side of the pitch and to move material to the triangle area using Rafe and his Land Rover.
Things started at 9:00 am when Phil and Jez did a bit of fence building and blocked up the original trail entrance. The new entrance was added in June 2009 because the original entrance was not visible from the car park. Design fail! It was resurfaced in Feb 2010.
We were soon joined by Chris with his Hi-Lux and trailer.  We started by moving material onto Piper's hill. Also present were  Phil Allum, Sarah Bailey, Richard Barnett and Kristian. On the hill we patched up several soggy areas using the gabion rocks and then the type 1 limestone.
Piper's hill was originally dug in Sept 2009 and surfaced in Oct 2009. It was rebuilt in Oct 2010. The rock garden was built in Jan 2009 and the exit was resurfaced in Dec 2010 and the missing link in  Oct 2012.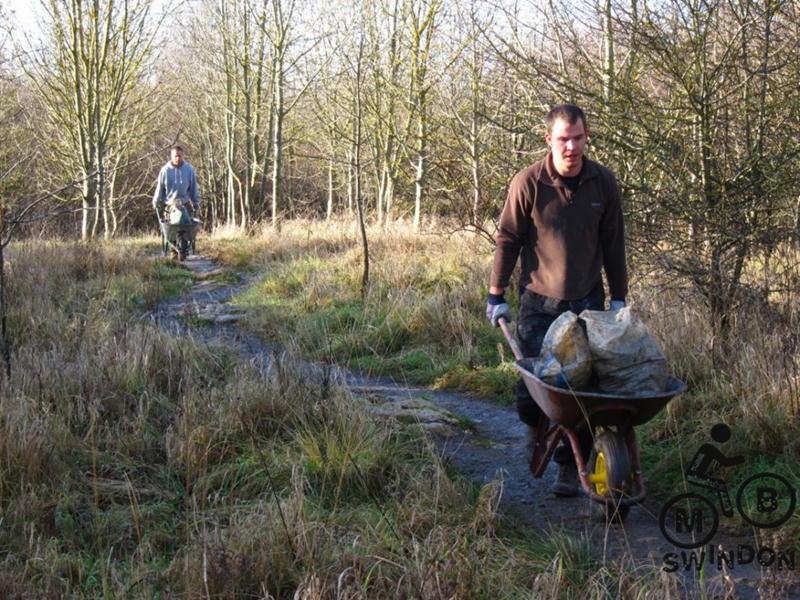 Rafe turned up with his Land Rover so a second party started moving material to the triangle area for future use.
Richard Ford and Chris Hopkinson joined us in time for the rain.
Once Piper's hill was fixed then we crossed over the north side of the pitch. This had been originally cut out in Oct 2008 and surfaced in Feb and April 2009  and then patched up in Sept 2012.  Various seections had suffered because the trail had been too narrow and  not always in the right place. We dug out the mud, filled in with gabion and resurfaced with the type 1 limestone.
Before: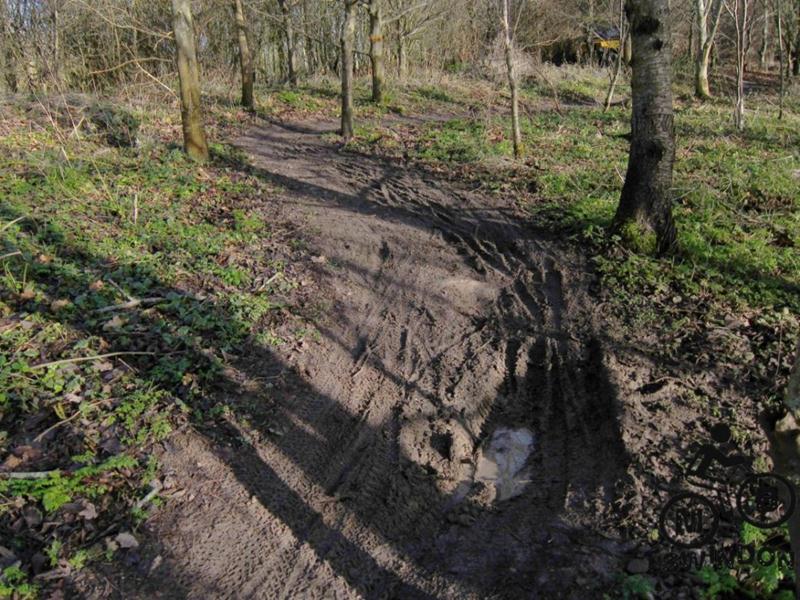 After:
We were able to order hot dogs from the car park cooking service and these were delivered by Chris in the Hi Lux.
By 4:30 then all the material had been shifted and we were happy to finish for the day since it was dark and raining.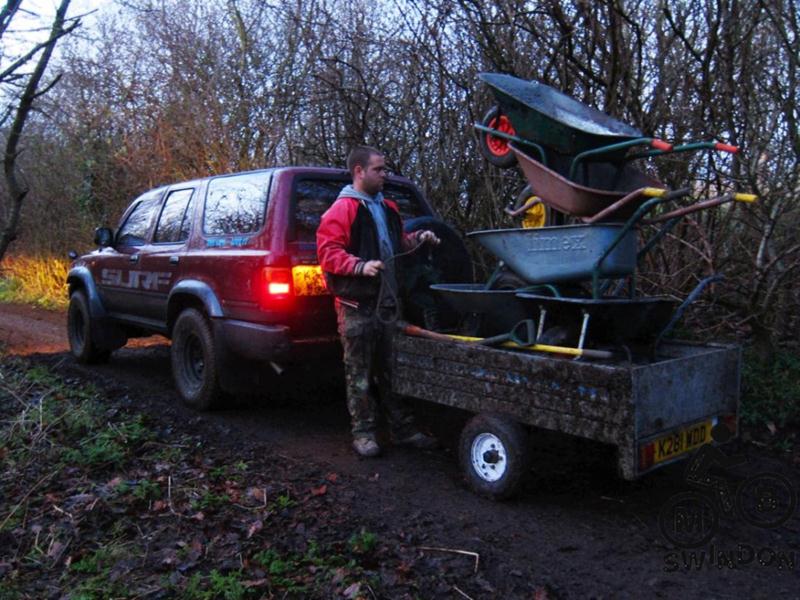 Another great weekend of progress at the trail. Thanks to all those who came along on the weekend. The map below shows what we achieved. See the complete build diary. Future events are on the events calendar.