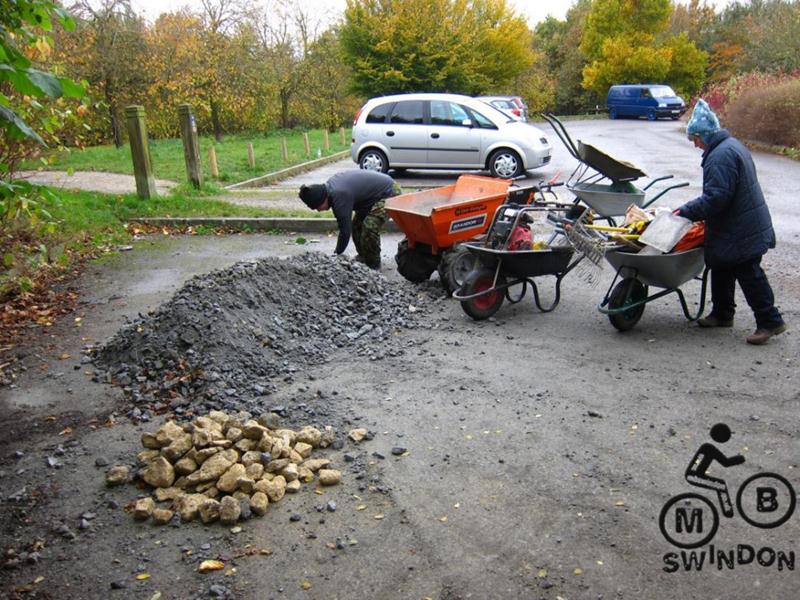 We'd made significant progress on the previous day  Our plans for Sunday were to use up the last of the material on a short section near the rock spine and then compact, dust and finish off the whole section.
The air temperature was noticeably higher – it'd been hovering around 3 and 4 degrees on Saturday but was up around 8 degrees this time.
Phil, myself and Richard arrived at 10am and found new recruit Debbie there ready to go. We got straight on with the job of shifting the material. Helen and Sarah arrived not long later and  Stewart and Jerome came back for another day.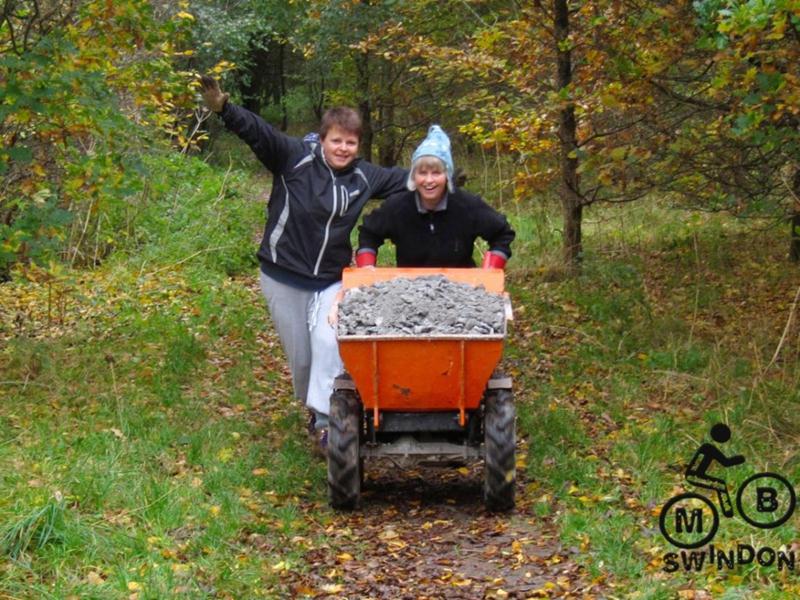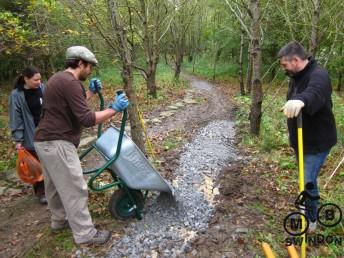 We sorted the short section on Piper's hill. Attention then moved to compacting and dusting the section that had been filled in on the previous day. A few bits of mud were moved around and a berm was reinforced. 
Richard dug an 'ole and stuck  a sign post in it. Stewart cut back branches round the whole trail. Sarah, Helen and Debbie raked up leaves.
Richard raised spirits by serving mulled wine that he heated on a camping stove.  We'd worked flat out on Saturday and we felt it today.
Mike Jeffries turned up for the late shift. We moved some more rocks down to the south side ready to be used for some tricky steps. At this point it started to rain and we decided that we'd done more than enough for a weekend.
| | |
| --- | --- |
| What Helen wanted | What Helen got |
Once again a brilliant weekend of progress at the trail! This time 19 people turned up and turned talk into action. The trail has entirely been build using volunteer labour. There's still plans for more… Future build events are shown on our calendar.
Also take a look at the complete build diary.