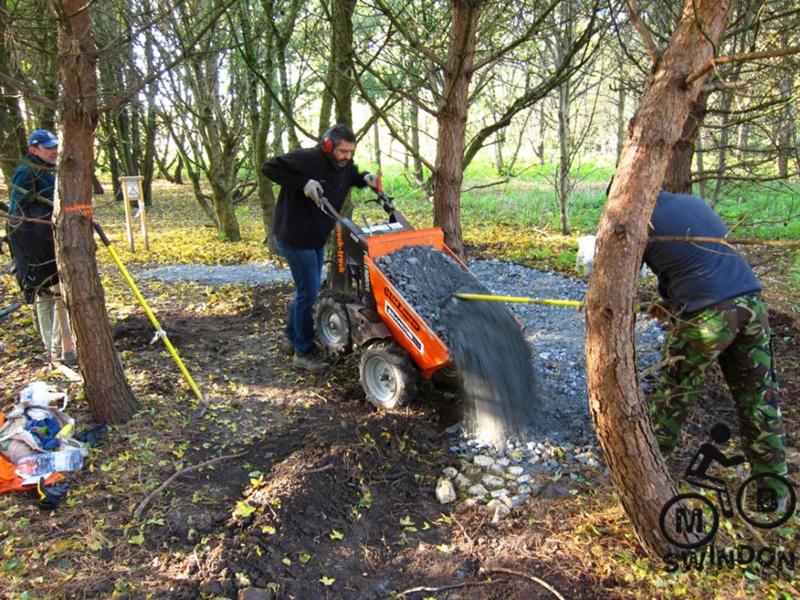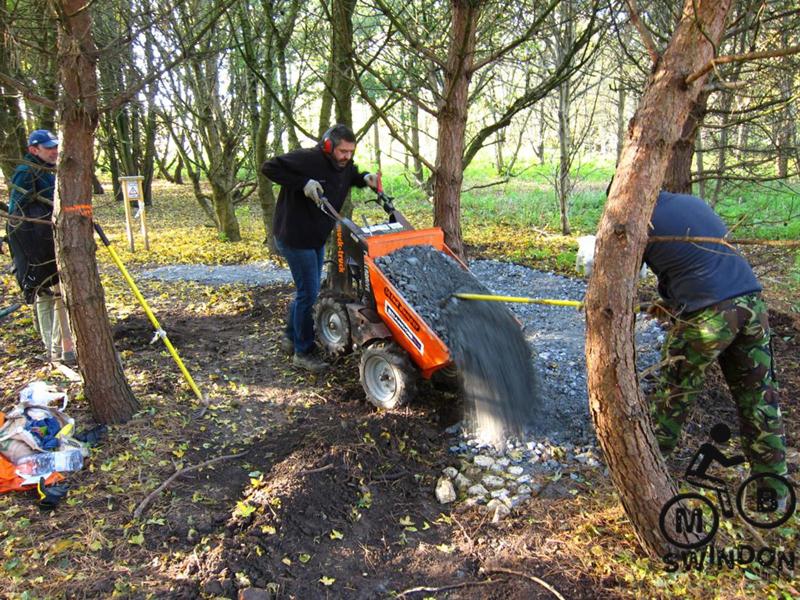 The trail on "the north side" is the oldest section, dating from mid 2008 and some minor tweaks in Sept 2009. This area had withstood 4 years of use without too much trouble until the summer of 2012. Numerous muddy pot holes had formed. The result of a very thin layer of material (15mm in some places) and a very narrow line which meant that wheels easily strayed off the edge.
On our previous build weekend we'd patched up the pot holes using our newly sourced Earthline rocks (100mm down). We'd also dug out a slightly extended line near the track crossing.  Our plan for this weekend was to resurface the section and hopefully build up some kickers and rollers.
Saturday dawned dry but cold. I arrived at 9am to find Gary Palmer, Richard Barnett and Phil Mayger ready to go. Brandon Hire dropped off the power barrow (muck truck) and compacterisator and we were ready to go. Twenty tonnes of material looming up in the car park and waiting to be moved.
We got straight on with the job – Gary and Richard loading rocks and gravel into the barrow whilst Phil and myself dug out the edges of the trail just before the crossing.   Shaun, Stewart and Steffan arrived at 10am and between us we soon had a load of trail filled in.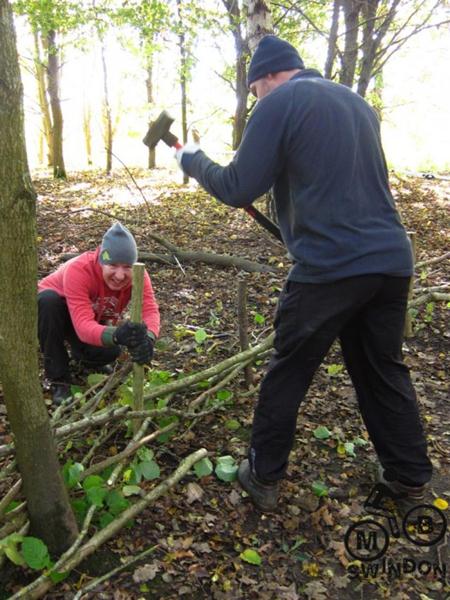 Phillip Allum and Kristian Price arrived at 11am and were tasked with building some wicker fences to prevent annoying riders from taking short cuts. Elliot Harris provided a bike based traction engine for towing fence building materials.
The material was coming in at a faster rate than we could deal with. As more people turned up then they started using hand barrows as well. This put serious pressure on those of us who were digging out and patching up the old trail.
Chris Hopkinson, Jez, Jerome Crametz and Nigel Gregson joined us in the afternoon. Dion was riding past and got involved in digging. Lee Morgan arrived and there was a bit of  a hard man competition to see who could do the most barrow runs. 
This section of trail is quite straight and has a drop along its length so we saw it as the ideal place to gain some air via a simple kicker jump. The old rock kicker feature was used as the source for a slightly larger jump with a much longer ramp.
As the day went on then we progressed steadily towards the start of the section. The rock step near the start was raised up to make a more interesting feature.
We think Jerome won the prize for longest distance run in a day with a wheel barrow. At least 15 trips, possibly 20.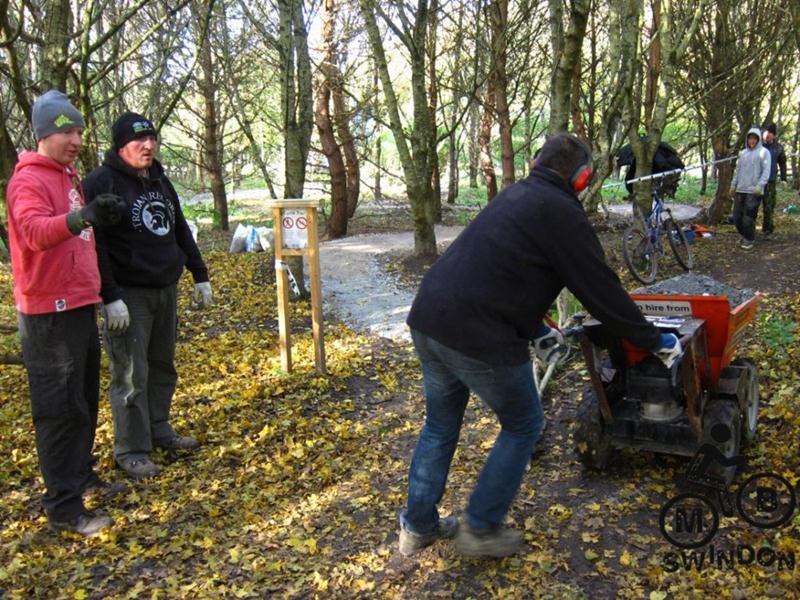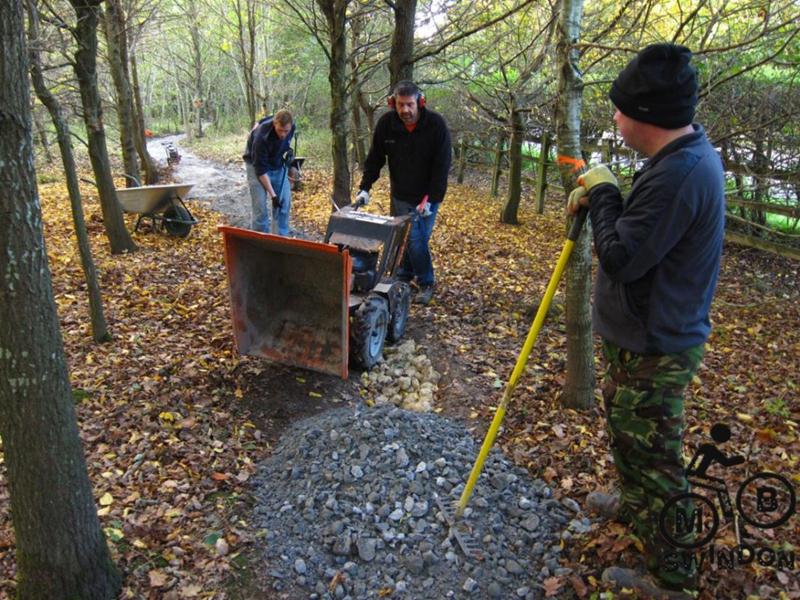 By the end of the day then about 18 tonnes of material had been moved and the whole section had been filled in. An amazing result and tribute to the work put in by a group of 16 people on one day.
Complete build diary. Future build events are shown on our calendar.