We had a head start because all 20 tonnes of material had been shifted on the previous day. We also had a new delivery option: Chris Bevington brought a trailer to tow behind his Hi-Lux.
We set off for the triangle and split into two groups. One group concentrated on an adjustment to the trail and building some new berms. The other group dug up the remaining chippings from the old pile and used them to top up and widen various nearby sections: the end of the woodwork, after the last berm and the big pit after the exit ramp.
The last berm received drainage improvements. This involved digging up a load of mud so that water would fall away from the trail.
When there were no chippings available then the last of the mud pile was dug up. This was used to reinforce the back of several existing berms and the two new berms.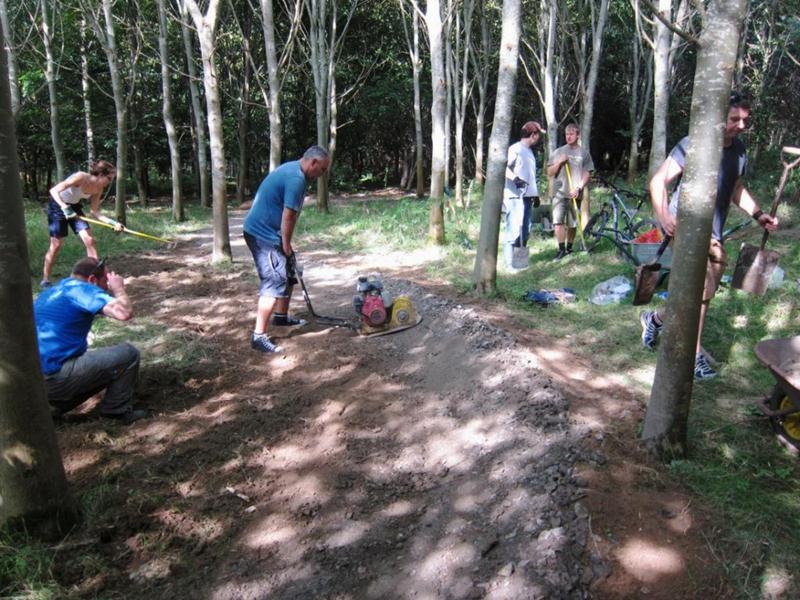 By midday then there was no more work to do in the triangle so the groups moved to the north side of the pitch. A stock pile of rocks and chippings had been built up on the previous day. These were used to patch up the pot holes that developed over the wet summer. This was a section of trail dating back to 2008 and had received minimal surfacing. This section will be closed off at the next build weekend when it is properly resurfaced and rollers, kickers and berms are built.
A slightly extended corner line was dug out. This will be filled in on the next build weekend.For the last job of the day we shifted some rocks from the car park to an area on the south side of the pitch where they're going to be used for some rock steps.Due to amazing progress then we finished uncharacteristically early (i.e.: before it was dark).
---
Photos showing resurfaced and patched up trail.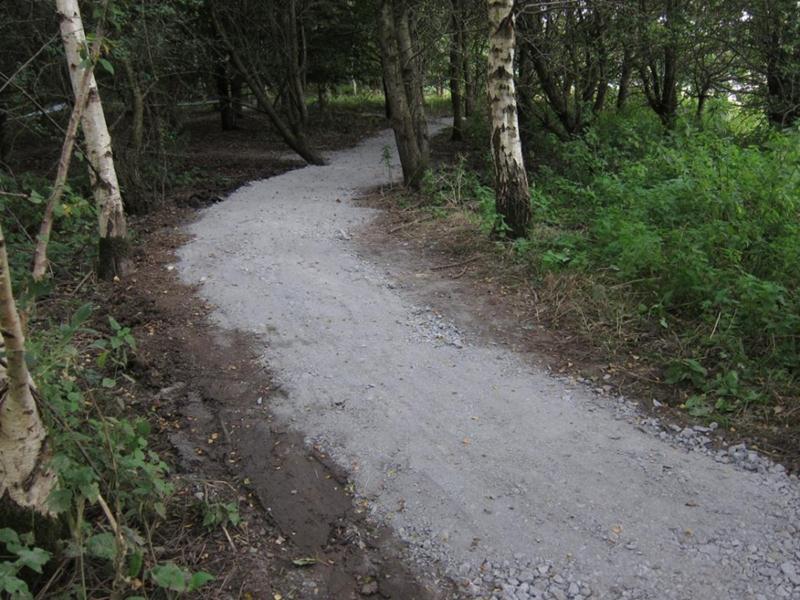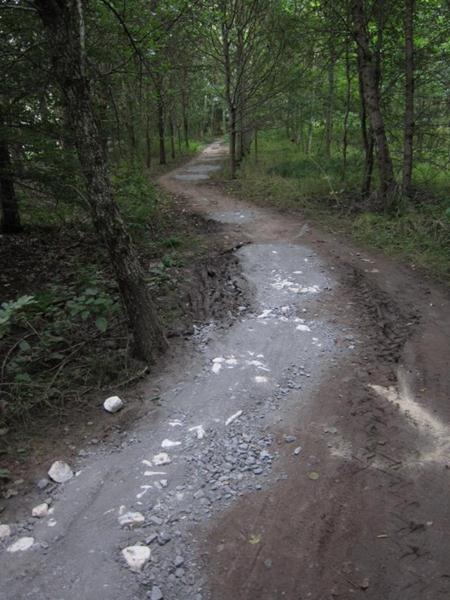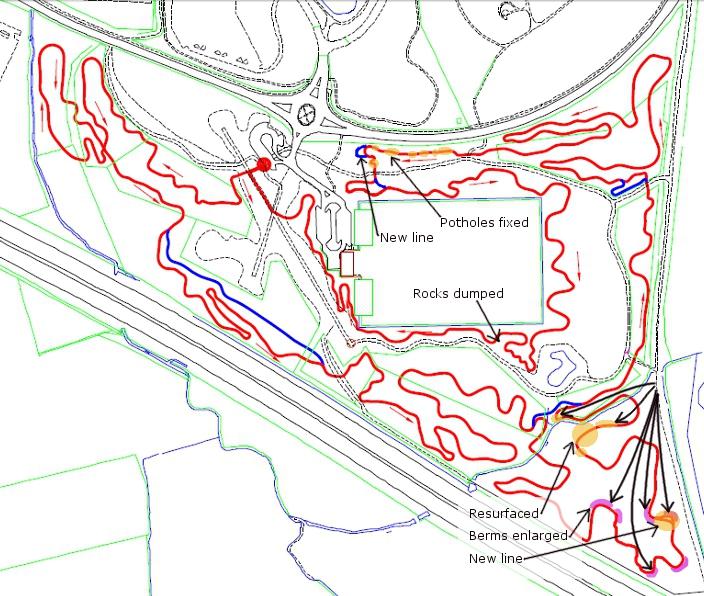 Present on the day:
1 – Tom
2 – Jez
3 – Chris Bevington
4 – Pavel Kotowski
5 – Pavel Koziol
6 – Chris Hopkinson
7 – Gary Yeates
8 – Phil Mayger
9 – Tony La Porte
10 – Stuart
11 – Andew Jacques
12 – Simon Oxlade
13 – Meridth
14 – Sarah
6 people came to both days with 18 others on Saturday and 8 others on Sunday. A total of 32 people over the whole weekend. Very much appreciated!
Complete build diary. Future build events are shown on our calendar.