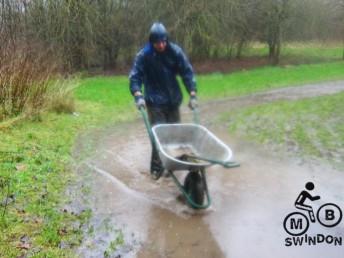 This was a bonus build session on the Saturday after Christmas.
When I arrived at the special festive late start time of 11am then I found Phil Mayger, Phil Allum, Jez, Gary Palmer and Shaun Carolin standing in the rain raring to go.
After the heavy rain then we found plenty of OCD  (obsessive compulsive drainage) work. This consisted of digging channels to drain puddles.
One group planted rocks on the second corner of the trail to stop corner cutting. Whilst we were  at it we decided to dig out the old start and fill that back in with mud (the new start was built in June 2009, resurfaced in Feb 2010 and the old entrance was closed off in Dec 2012). We'd resurfaced the follow on section in Feb 2012. (We'd done similar rock placement in Sept 2010).
Another group dug out the berm at the bottom of the steps on mway1 and planted a drainage pipe. We'd already done this job in March 2011!  The steps were build in July 2010.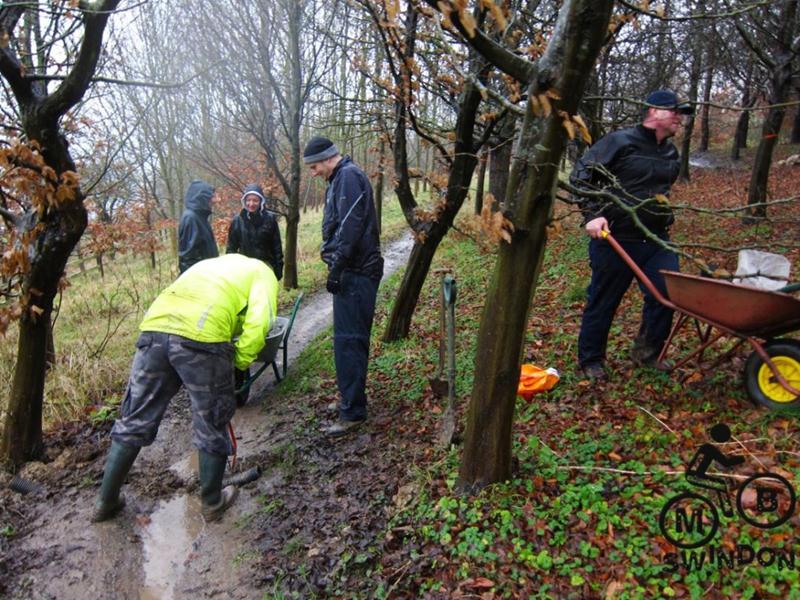 We were joined by Sarah Bailey, Jemma Oakes, Andy Matthews and Chris Hopkinson.
Another puddle area was fixed at the bottom of the descent on mway1. Whilst we were there we cleared some mud from the section. This had been built in July 2010 plus we'd done some other work in March 2012.
With that all in the bag then we moved onto the big pond. A whole section of trail had disappeared under several inches of water along with the surrounding land. This area had first been dug out in 2008 and finally surfaced in Dec 2011.  A drainage ditch was to start the process of draining the area. Hopes weren't high because the whole area was flooded (we dug a bigger ditch in Jan 2013).
Dec 2011: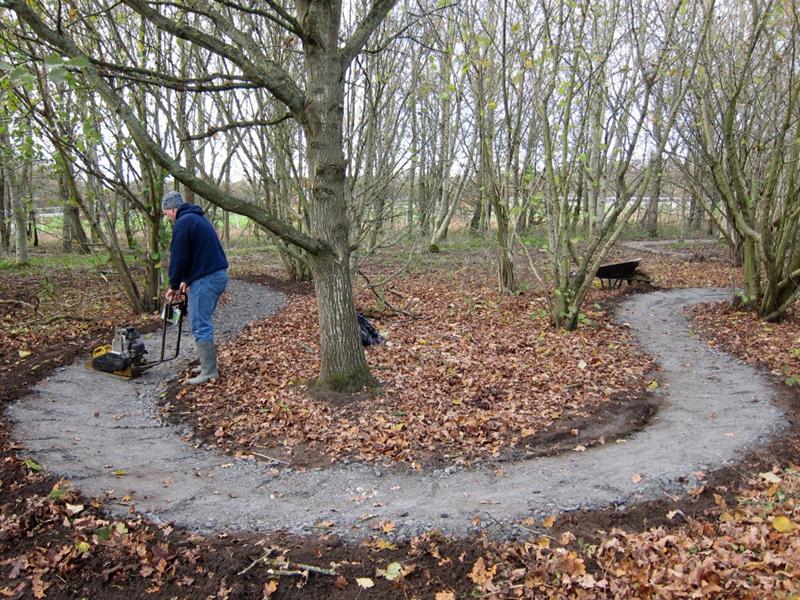 Dec 2012: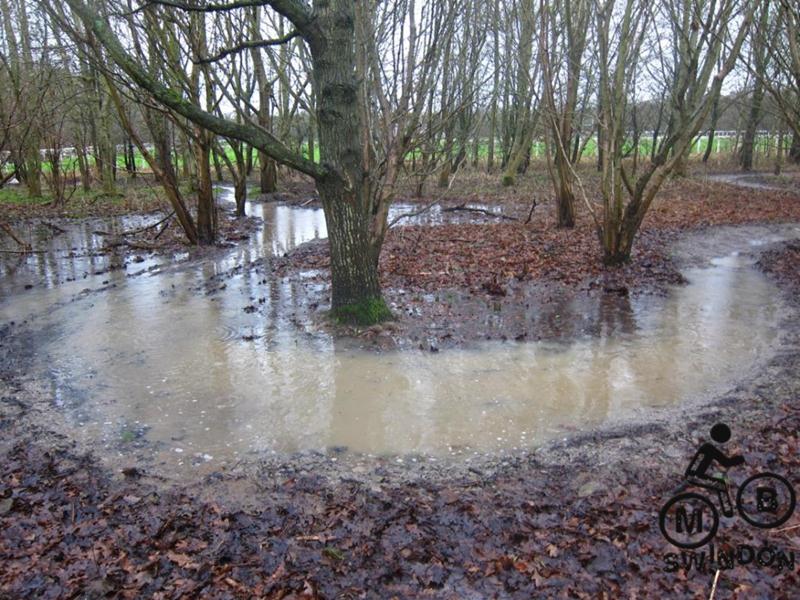 Finally the triangle exit area was drained and a bit of trail near the end of the triangle was cleared of gunk. The triangle exit was dug out in May 2010,  Aug 2010 and May 2011 and surfaced in Feb 2012 and a bit more added in Sept 2012.
Big thanks to all those who came out in the rain and helped keep the trail up together.
See the complete build diary. Future events are on the events calendar.