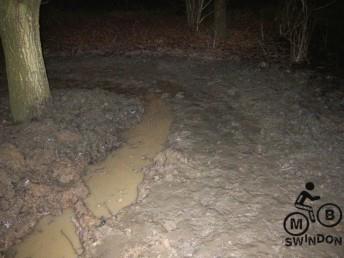 We'd made a start on draining a large puddle on the OCD (obsessive compulsive drainage) session a week earlier.
This was a 2 hour digging session on my own where I drained the remaining water out of the last remaining puddle. I started at 4pm and it was dark by 5pm so I used my Exposure mountain bike light to illuminate the digging area.
I also scraped the mud off the trail surface. The limestone layer was still rock hard underneath so we expect this area to fully recover.
This area only flooded after several weeks of rain so we don't expect this to be a serious problem.
Dec 2011: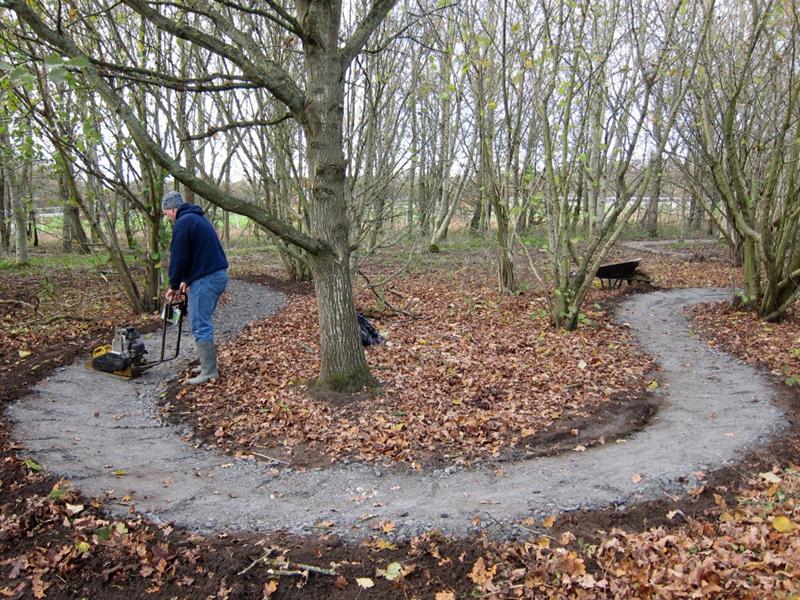 Dec 2012: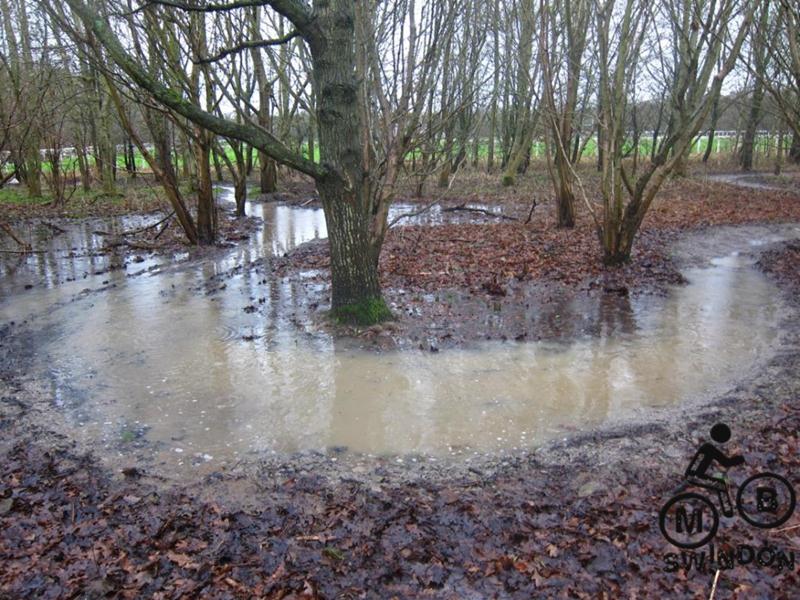 See the complete build diary. Future events are on the events calendar.