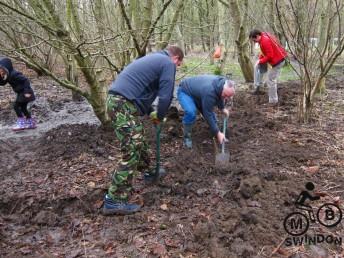 This was a follow on from our initial drainage work and the nocturnal digging session the previous evening.
At 1:30pm we had Phil Mayger, Jerome Crametz and myself (Tom) ready to dig a canal. We found Chris Hopkinson wandering around the trail and he joined us. We linked the ditch that I'd dug the previous evening with the original drainage channel and made that deeper whilst we were at it. Chris went and Jez turned up in his place. We cut a channel all the way through the nearby ditch on the edge of the sports field. Matthew Kerry called round to take a look towards the end.
With that done we called into the triangle and filled a few potholes on the exit straight. This had been dug out in May 2010, Aug 2010, May 2011 and surfaced in Oct 2011 with the final bit in Jan 2012.
Then we went home.
Dec 2011: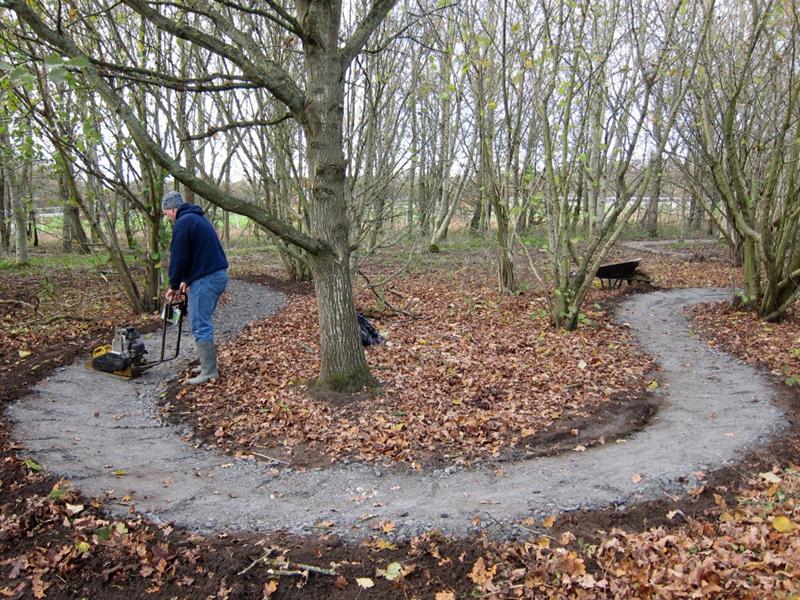 Dec 2012: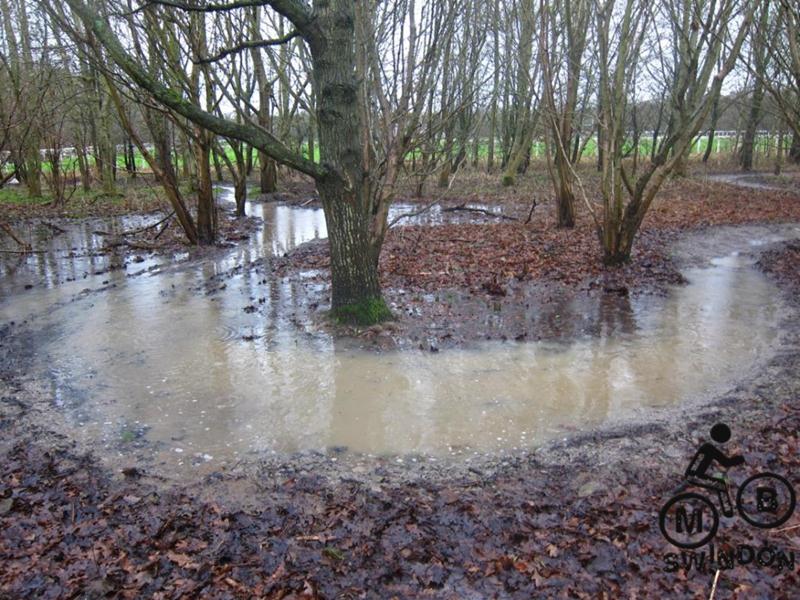 After being drained: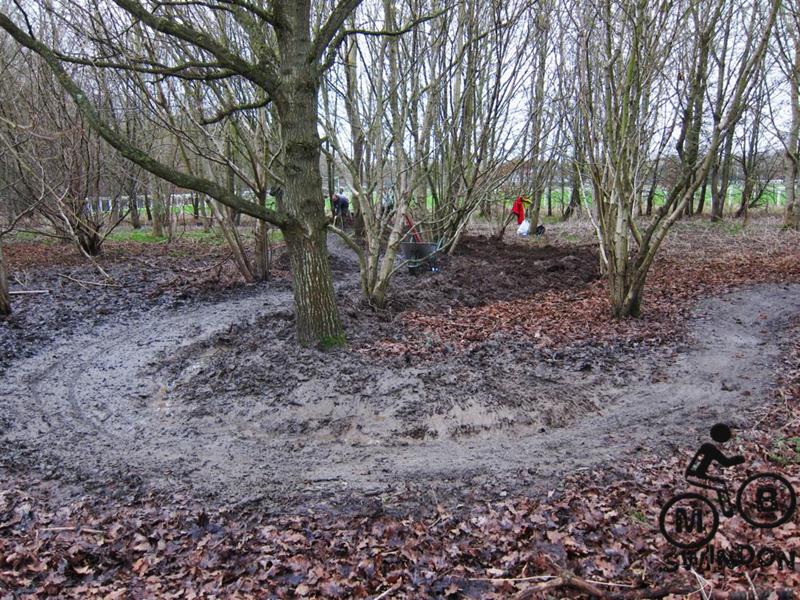 See the complete build diary. Future events are on the events calendar.