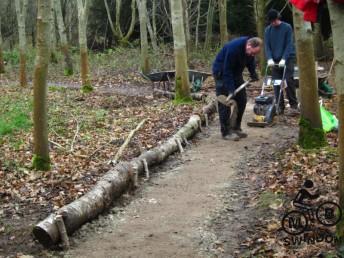 This was our last build day of the year. The plan was to fix and resurface a few muddy patches in the triangle using material that we'd moved on the previous build day. 
Phil Mayger,  Kristian Price, Chris Macnamara and myself (Tom) were there from the start. On the walk down to the triangle we found the missing stash of  gravel sacks….in the river. It looked like they'd blown there in the recent high winds. That was a mystery solved anyway.
We decided to start at the furthers point from the gravel stash. A few puddles were drained out, gabion was tipped in and then the whole lot was resurfaced and compacted. Kristian built a few bits of wooden edging too.
Chris and Kristian left. Chris was replaced by another Chris (Hopkinson).  After some very busy build days it looked like this one was going to be quiet. Not to worry. We were making good progress.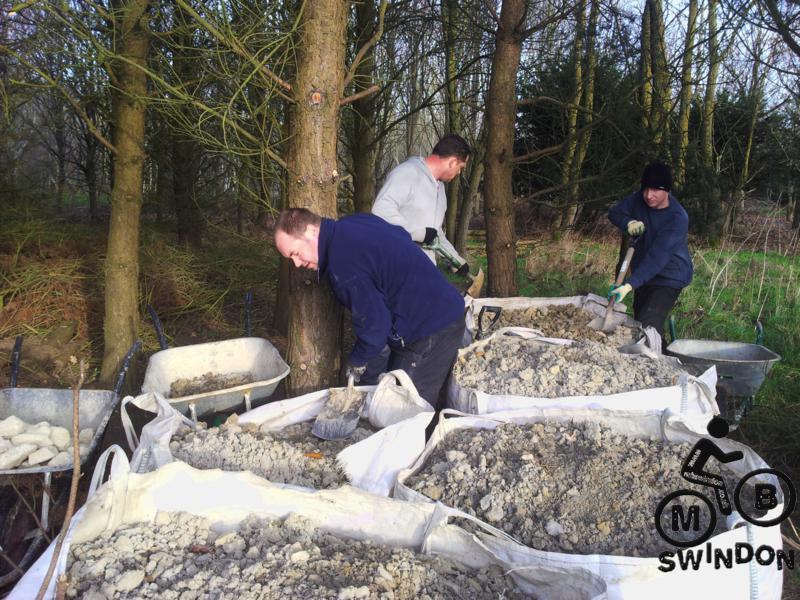 Reinforcements turned up in the afternoon: Steffan James, Paul Kidd and Richard Ford. By about 3pm we'd moved all of the available gravel. It was soon dusted and compacted. Finally some drainage channels were dug and then we called it a day.
Great work. Thank you everyone who turned up.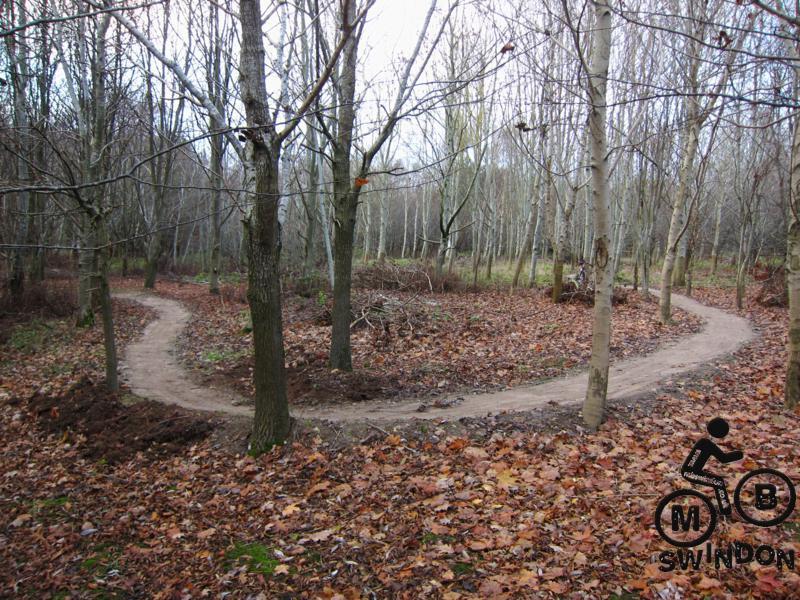 We'd already fixed some of the triangle area in April 2013. The triangle was dug out in June, July and August 2011 surfaced in September & October 2011, January 2012 and then topped up in Sept 2012 (more).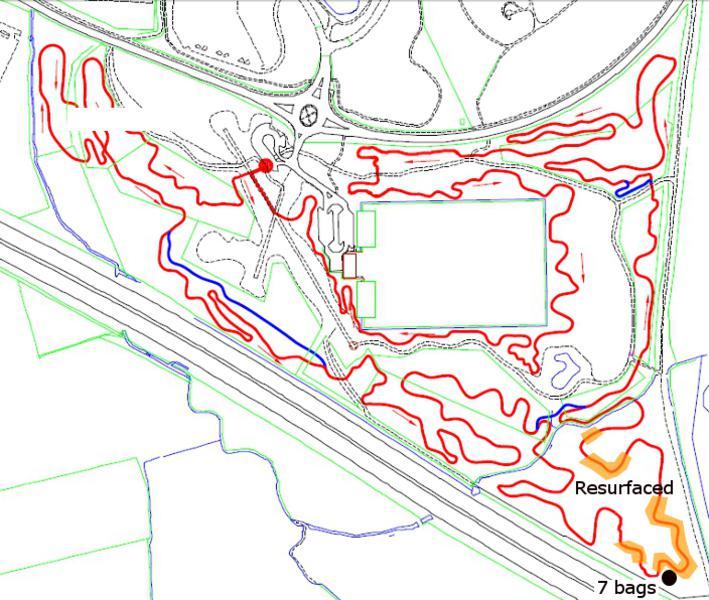 Some build day turnout highlights (not based on an exhaustive study).