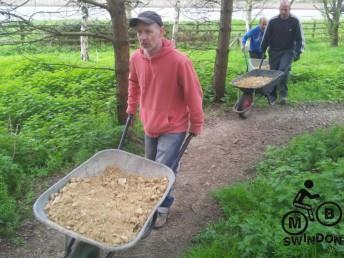 On the Friday afternoon I rode the trail and the noted the location of any remaining potholes. After two years of pot hole filling I knew that our helpers were really looking forwards to a nice change and spending the day filling holes. Jez was particularly excited about this and kept texting me to ask how many potholes needed filling and saying that it was far more interesting than building new features.
We'd already moved the material on our mega build day in February and shifted some of it in March (pothole filling).
Not long after 10am we had Shaun, Adrian, Jez, myself and a new Phil (not Mayger) on site. We got stuck straight into the pot hole filling task, using the stock pile of material near the north side of the pitch. Because the ground was so dry we commissioned Shaun to tip water onto the ground to help the limestone chippings bed in. Whilst we were there Jez and Phil tuned up a few of the jumps which had sagged a bit.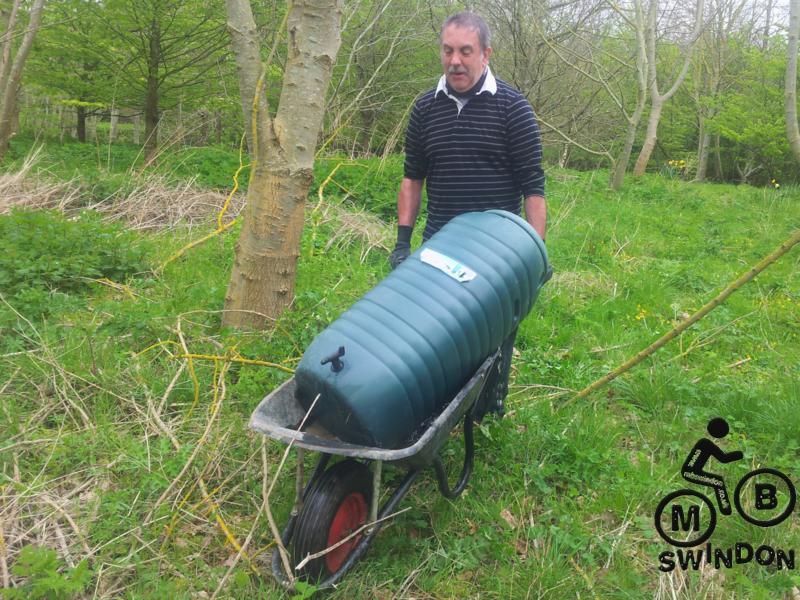 After that we moved south to our second stock pile of material and filled more pot holes. We were joined by Andy Matthews, Jerome, Stuart and Christopher Banjo Vincent. A new jump was built in place of the first small step.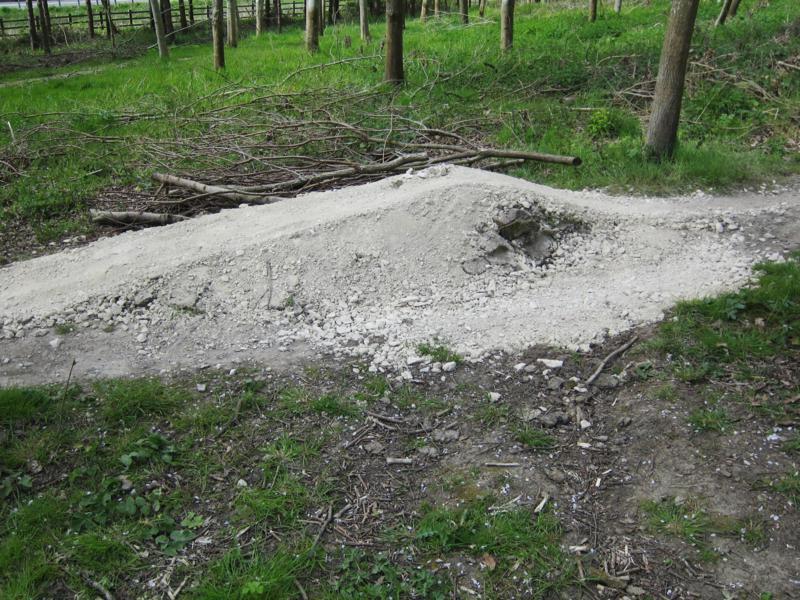 The last two set off to the triangle exit ramp and dug a significant drain.  I filled a few long range pot holes in the triangle.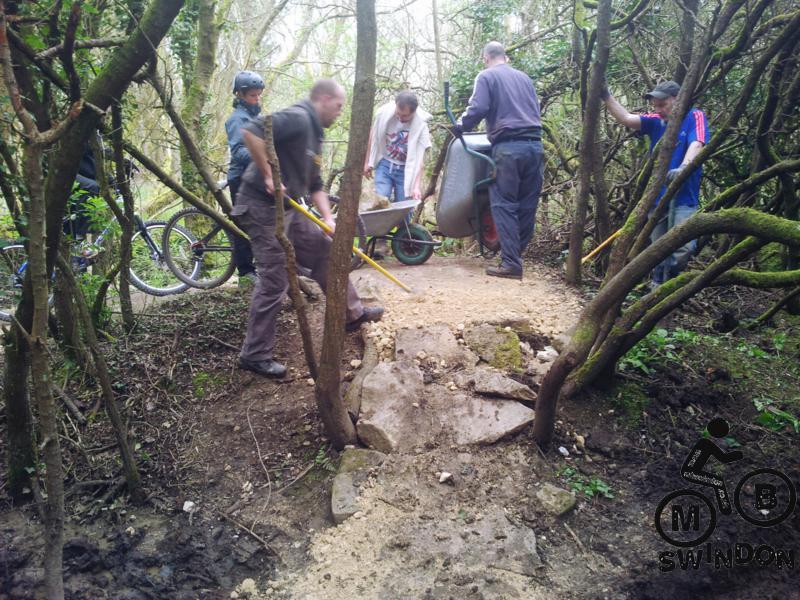 We finished off by tuning up the rock ramp at the exit of the triangle. This had sunk over the winter so the rocks were lifted up and reseated and new limestone chippings were added.
Thankyou to everyone who came along. Future build days will be advertised on the events calendar.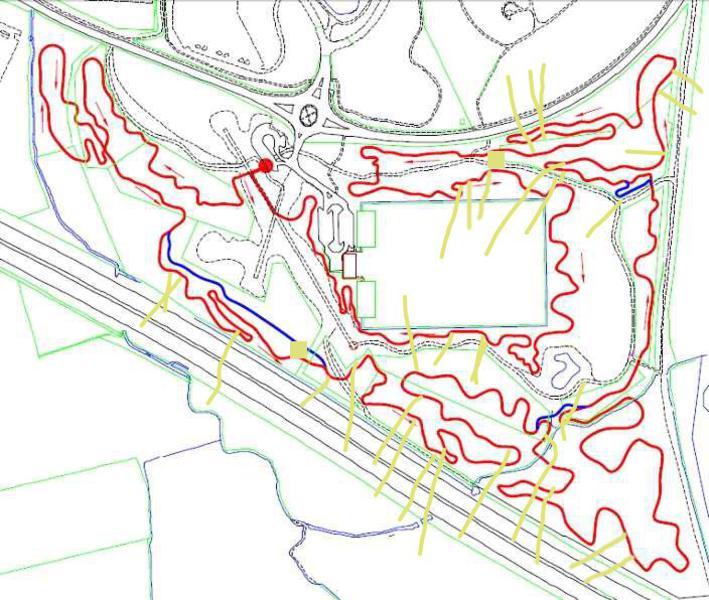 History Corner