Come and help us at the February build day!
I couldn't help but notice on the drive over that there was rain falling from the sky. It was clearly collecting on the ground in big puddles. When I arrived at the trail the rain was still falling. Oh well, nothing stops a build day. 
In the triangle  I found Jez, Phil, Kristian and Kirk hard at work finishing off sections of the raised woodwork. The weather gave the ideal ground conditions for banging the large stakes in. That's about the only positive regarding the weather.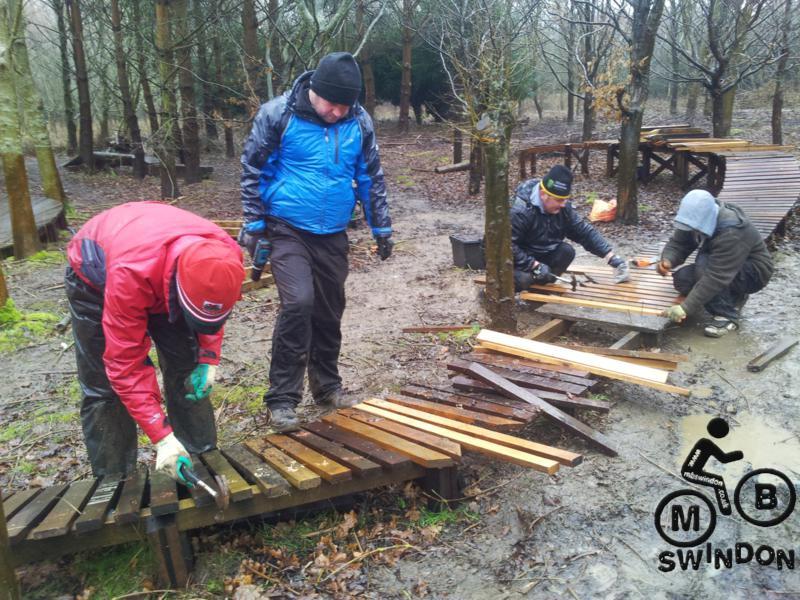 We made good progress and connected several sections.  After a few hours we'd used up all of the slats and flattened several batteries. We were also wet and cold so quite happy to stop.
At our last big build day we'd lost one of our mattocks. After much searching we decided to record it as missing in action.  A few days before this build day a rider posted on our Facebook wall to say that they'd found a mattock. They moved it to a special secret location.  We sent Mike Jeffries off to collect it.  He was gone for a long time but eventually returned with the trophy. It took a bit longer than expected because he fell over in the mud.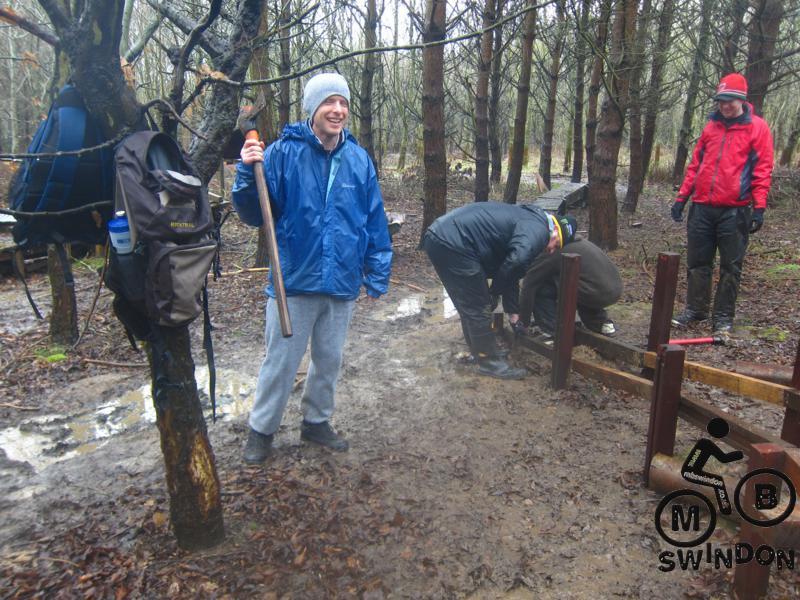 After a few weeks of rain the river was almost touching the bottom of the bridge in the triangle. I took a quick trip over to the east side of the pitch to take a look at the flooding and found our canal was working well. We dug this in December 2012 and January 2013 after a big flood over Christmas. We fixed the flooded section in March 2013.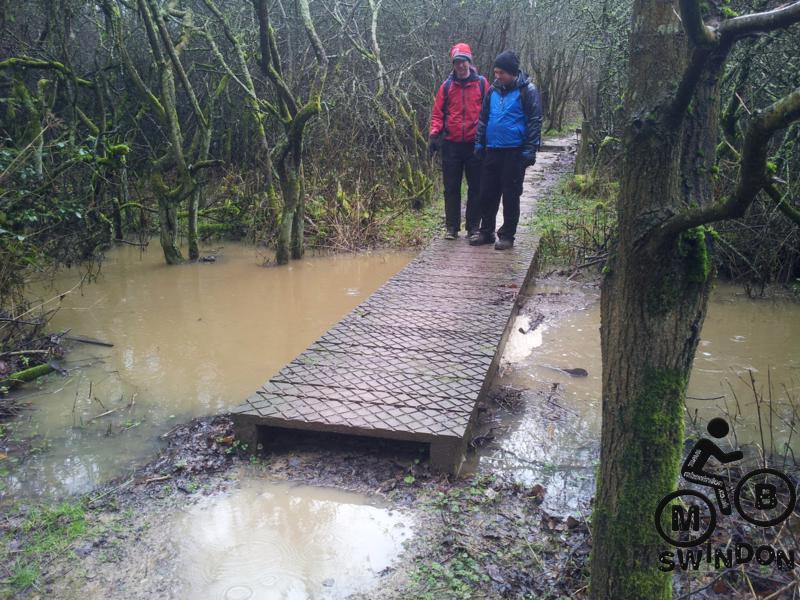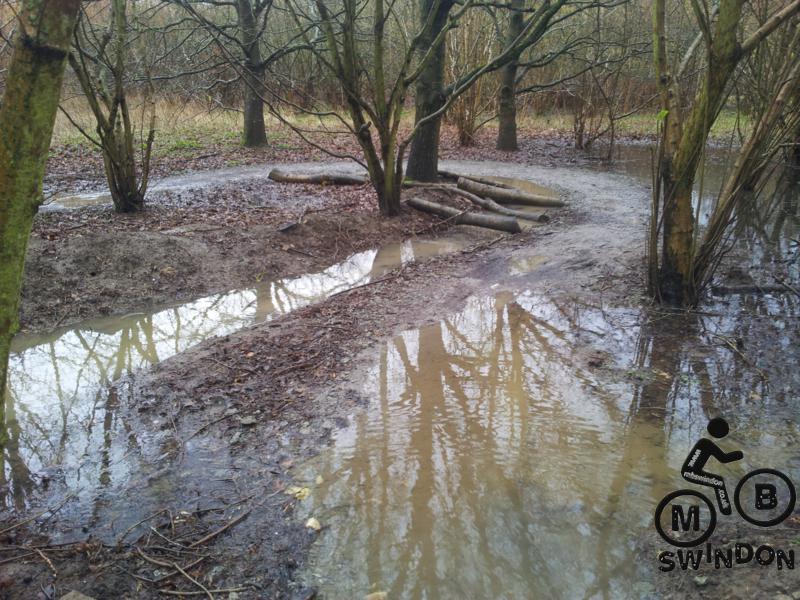 Our final job of the day was to concrete in a sign post that had been ripped out of the ground a few times.  Generally posts that are ripped out will be somewhere nearby. We'd spent a long time searching for it on a previous build day and given up. We decided to have a final look for it. The four of us set off in different directions and wandered around for ten minutes. Then I heard a shout and Phil arrived with the missing sign. Good job. 
He hammered at least 6 nails into each of four sides of the post before we postcreted* it into the ground. You do the math(s) on how many nails that is. 
*the week after my holiday in the Mediterranean was known as postcrete.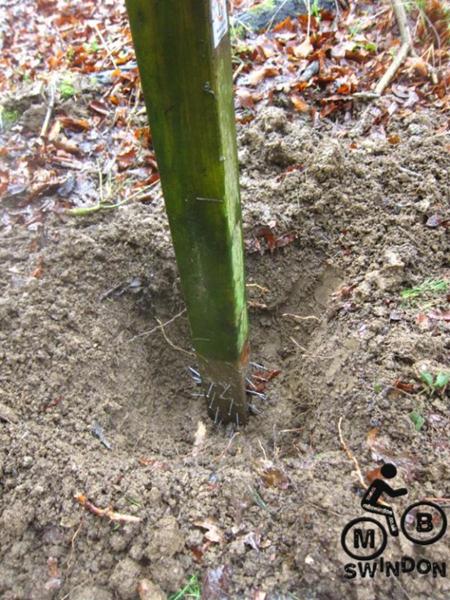 With that done we went home to dry off and warm up. Thanks to everyone who was there working in the rain. The experts on Facebook voted our Mudtrek build day as being colder and wetter. 
We're going for a big push at the February build day! (More info about the big push).