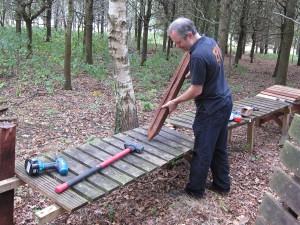 We intend to spend most of the day working on finishing the raised wood section in the triangle.
We will be on site from 10am until darkness. Turn up any time for as long as you want.
There's been great progress at the trail over the last few years.  See the build diary for details.