Saturday, Sunday, video, photo gallery.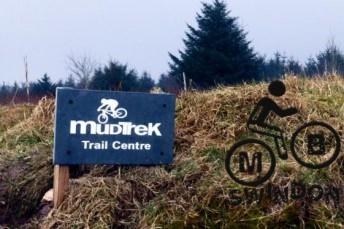 We visited Mudtrek in February and October 2012 plus there was a ladies visit in August. On top of that there was the Matt Page training weekend.
A group of us spent the Thursday and Friday working on the Mudtrek skills park in pretty bad weather conditions. Various riders turned up on Friday afternoon after riding around a bit on the blue trail at Brechfa.
Saturday
Tim Norris has written a great ride report on his blog. 
As on our previous trips I'd asked Jay to invent a route that started and finished at Mudtrek (known as a door to window ride). He assured me that he'd come up with something.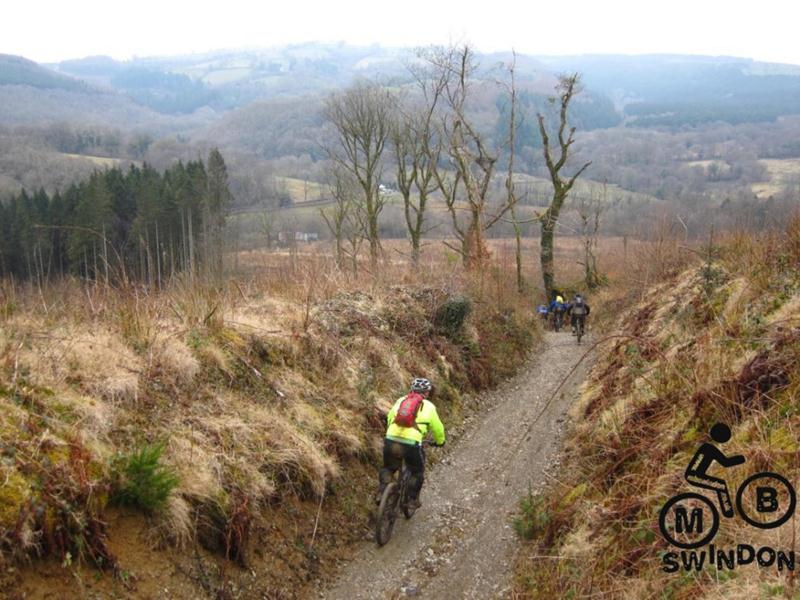 His greatest hits route took in sections that I knew from the skills weekend, a favourite from our October visit,  a new section past "we do things differently round here" man's house, plus parts of the Brechfa Raven trail (a bit like our first visit from the previous year) and the Gorlech final descent.
Whilst waiting at the top of a hill we spotted a man with a Bedford Rascal camper van that looked too much like an ice cream van to miss the opportunity to comment. He didn't have any 29er flakes left though.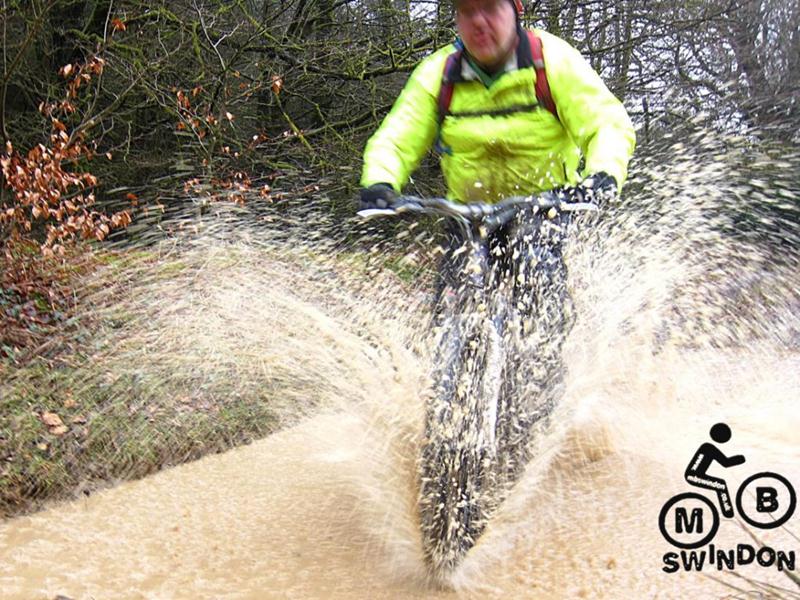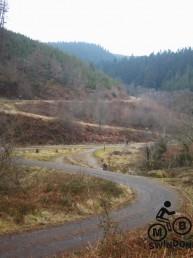 We've got to mention the 50mph road race. The only problem was that it finished at the bottom of a hill and we all know that Mudtrek is at the top of a hill.
The final ascent up a road coincided with a very icy draft. The left hand side of my face went numb early on.  After about 25 minutes I could see the Mudtrek woods so I knew that there wasn't much climbing left. My legs started to go numb in the bitter cold. I was also having a bit of a race with Phil Allum…we'd pushed each other the whole way up that hill and I was aware that 2 days of shifting rocks was giving me a disadvantage.
We couldn't resist the opportunity to give the skills park a quick try out. After spending a good while looking at the step drop on the previous day it was a relief to just ride off it and find out that, actually, it was very easy.
Back at civilisation a lot of very relieved and partially broken riders arrived to appreciate: sitting down, being warm, having a shower, lying down, stuffing face with Nikki's home prepared food and drinking beer (optional for yoga devotees).
Don't miss Tim's ride report!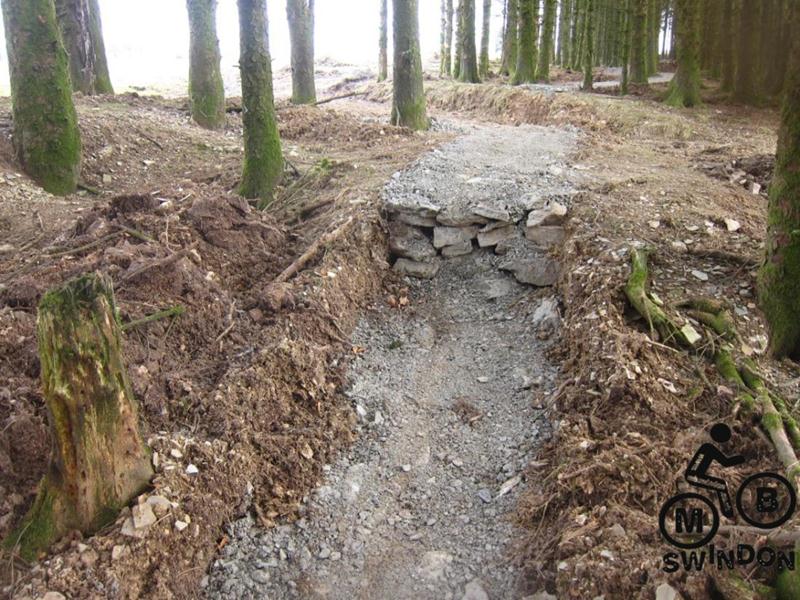 Sunday
On the Sunday about half of us went back to the Raven route and did a downstairs mix up ride made up of parts of the blue and black trails. Basically the final blue descent, then the blue route up to the top followed by a cheeky cut onto the black trail. There's a lot of mix and match opportunities if you know the trails. See our Brechfa trail guide from when we did the  "Brechfa Monster".
There was a lot of entertainment at the rock jump on the black section. See the video for more information.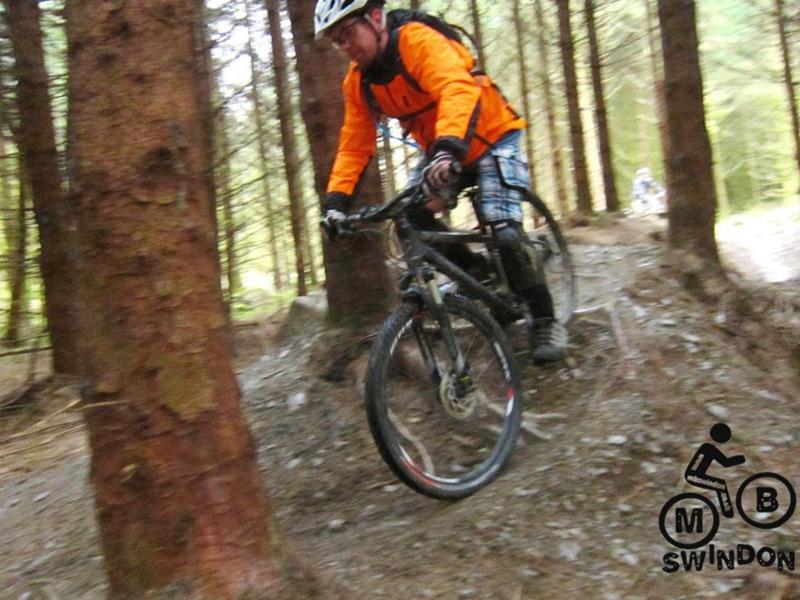 Sunday route: OS Map, GPX. See www.bikehike.co.uk for a great way to create and view maps.