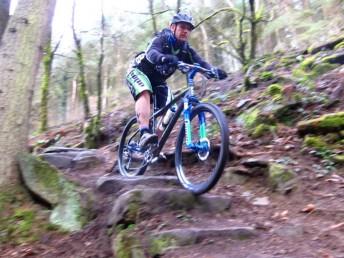 UPDATE2: We're doing the regular loop. Ground conditions are not good.
UPDATE – We're going to go on an alternative xc route with some technical options, lead by local ride John Purchase. Still meeting in the Cwm Carn car park.
Special late start of 11am.
Pre-Christmas club ride at Cwm Carn, just over the Severn Bridge in south Wales. 
The cross country loop has quite a severe climb to get to the top and then a fun loop along the top followed by a good descent. On our last trip we also did a few loops of the top section.