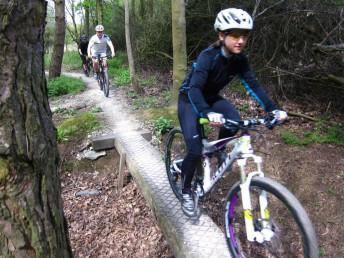 Sharon will be leading this ride at our very own Croft Trail. This is a 5.5km novice-friendly loop with some more challenging options for the more experienced ride.
There will be a picnic and cakse too – bring food to share.
See the ride report from the women's ride in April at the Forest of Dean.
More photos of the Croft Trail: Open Day 2012 , Demo day 2012.