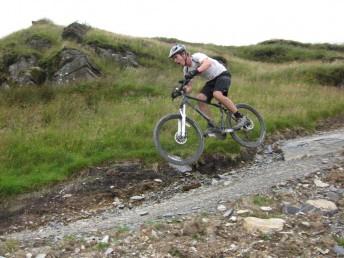 This is a weekend trip to a premium catered cottage near Coed-y-Brenin in north wales. Accomodation and riding info is available in the Hit the hills website here.
Hit the hills premium means bed, breakfast, evening meal and packed lunch. The Welsh Long House is a luxury cottage that sleeps 8 all with single beds, has two lounges, wood burner, bike storage and washing facilities.
Special MBSwindon club price of £125 per person for the weekend (Friday evening – Sunday afternoon).
There are several trails at Coed-y-brenin, with The Beast being a favourite. See some photos from 2011 plus a handy route guide.
There's also the Antur Stiniog uplift and DH trails at Ffestiniog.
There's room for 8 max. Contact tom at mbswindon co uk or via the facebook wall to book.