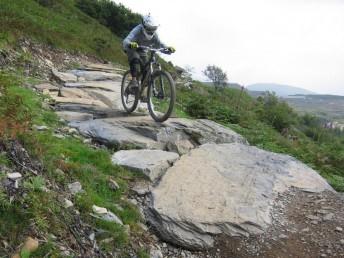 We called in at the Ffestiniog DH trails on the way back from our Snowdon ride. They'd only been open for a few weeks. We were a bit confused at first because we were expecting a trail centre with XC routes from the car park.
Once we'd sussed out that it was an uplift only service we were soon booked in (£13 for the afternoon). The bus and trailer started out by turning right onto the main road. A short while later it pulled off up a steep track. After several minutes grinding up the track in a low gear then we were on the top of a hill with a choice of 4 tracks leading back to the trail centre.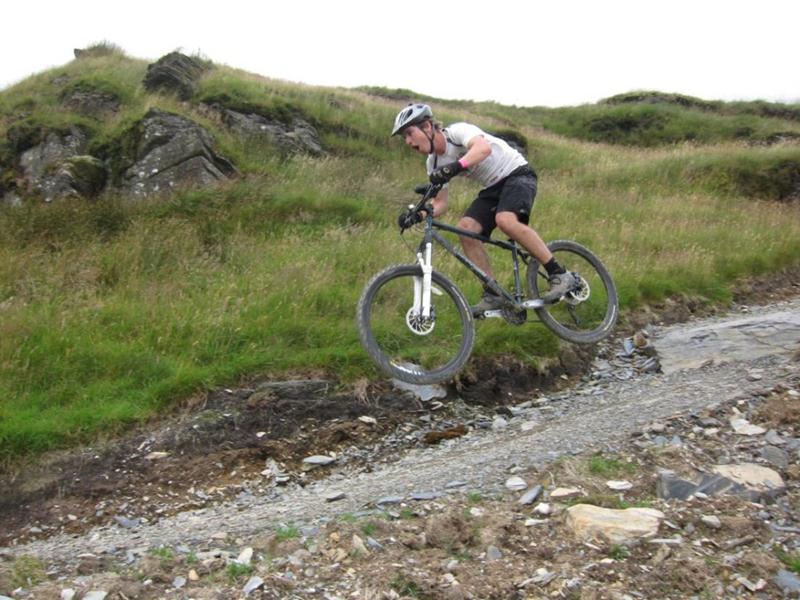 We opted to follow the blue trail (with red features). This did not disappoint; as it worked down the mountain it provided a great blend of berms, rocky drops, slabs and kickers. There was nothing too intimidating whilst, at the same time, there were plenty of opportunities to gain air.
Two buses were running over the afternoon so we never had to wait for more than a few minutes at the bottom. We got around 6 runs in before a pinch flat delayed us and we missed the last lift.
Definitely worth a full day's visit. This is an ideal venue and the blue run provides plenty of thrills without scaring anyone away.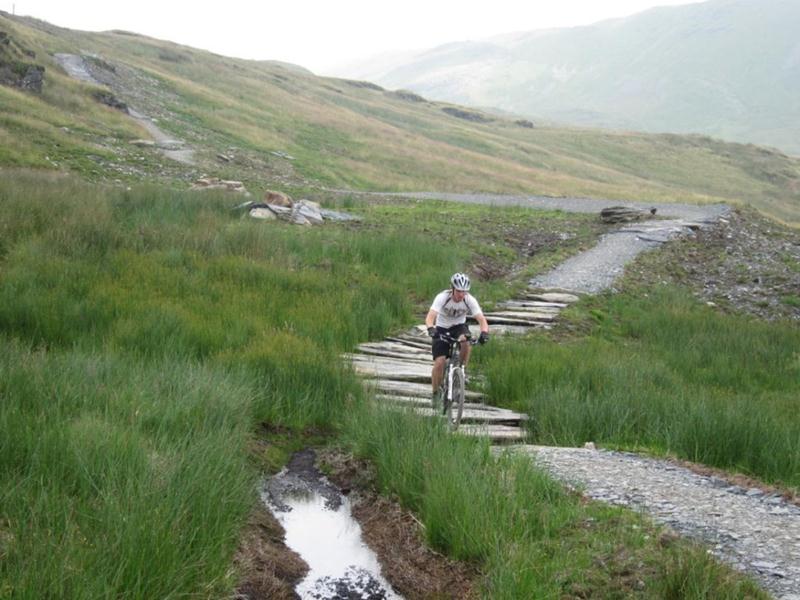 >