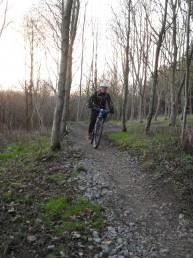 Sharon will be leading this ride at the Croft Trail in Swindon.  This provides a variety of features with easy options. The pace will be adjusted to suit everyone with a rest between laps.
Photos from the last women's ride at the trail.
Meet at 10am in the main car park (maps). 
All ladies rides are listed on our events page. See all ladies ride reports.