We'd spent the last few months digging out the new triangle section (see the build reports: June – Aug, 3rd Sept, 8th Sept, 10th Sept).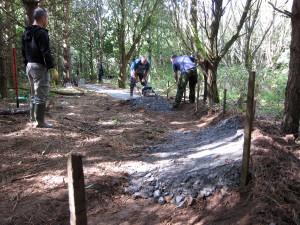 Our aim for this weekend was to shift as much gravel as possible. We'd had another 30 tonnes tipped next to the triangle on top of the 20 tonnes that were already there. We also had 10 tonnes of limestone dust tipped in the car park.
Phil turned up early to start work on the first berms and rollers. I arrived in time to meet Brandon Hire and found Kristian and Tony there ready to go. Nick joined us, so we had four people in the triangle. Meanwhile a second work party of myself, Nigel Gregson, Pete Ratcliffe and Jason started filling sacks with dust. Gary Lee Chris Hopkinson and Jon Speed arrived a bit later.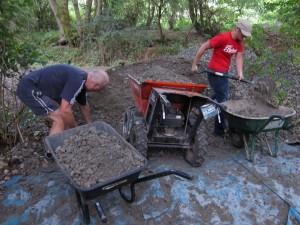 It took us most of the day to shift all of the dust. We used about half of it via several loads onto Piper's hill and down by the pond. The remainder was shifted to the triangle, with half of it next to our gravel pile and the remainder in the bottom corner.
Ben, Kate and Gary Yeates joined us in the afternoon.
By mid afternoon then the trail building group had filled in from the entrance bridge, built several rollers and a few berms. The limestone dust received universal approval. The idea is that it will bind the material together. The limestone chippings that we use for the surfacing can beome loose without this extra dust in it.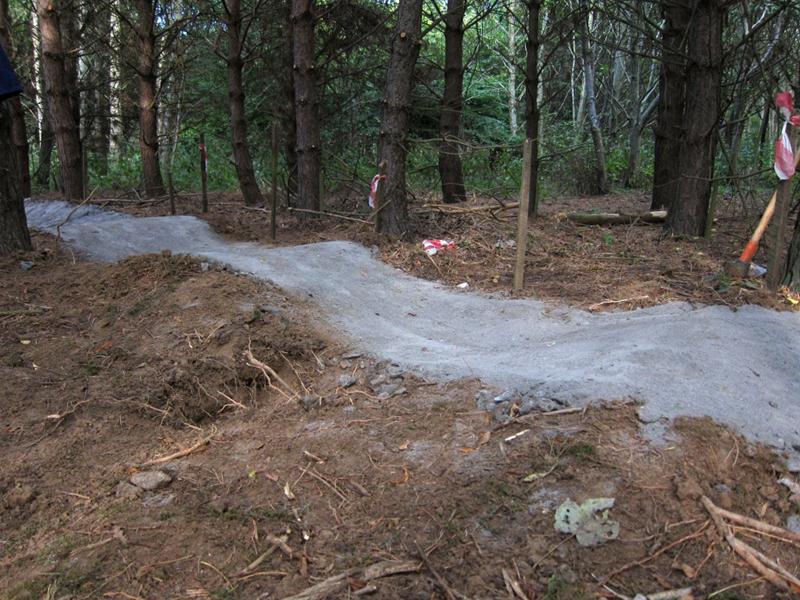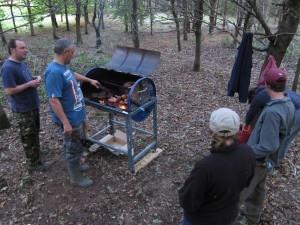 We had an on-site BBQ in the evening and then went home as darkness fell.
Thanks to everyone who came along and helped make it happen.
On to the Sunday build report.
---