This was a trip to the Portes Du Soleil region in the French Alps. See our articles Biking in the French Alps and part 2 – Deux Alpes and Megavalanche.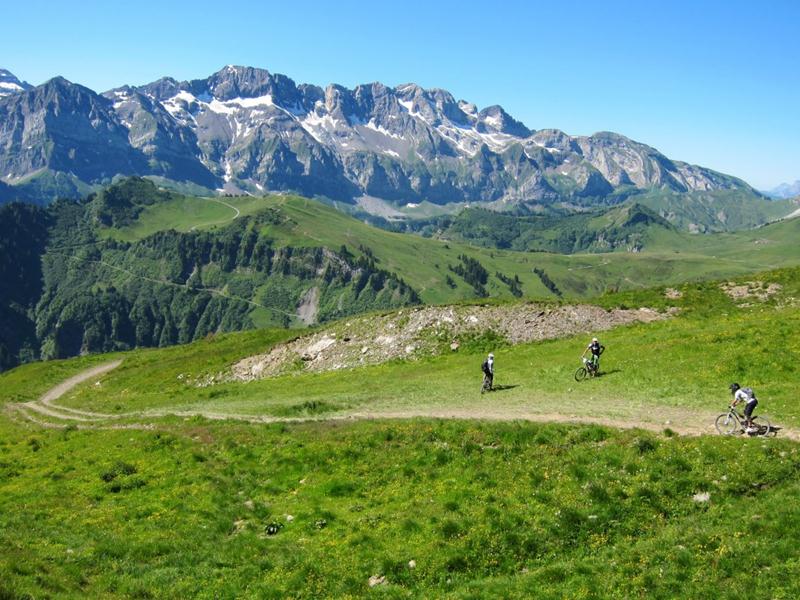 We drove out using a ferry booked with Norfolkline (now DFDS) from Dover to Dunkirk. It took about 9 hours non stop. Easiest with two drivers, though I've done it on my own a few times. Toll prices can be checked here.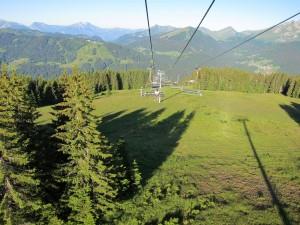 We stayed at Chalet Flo which is operated by Skimorzine. We found it via the Chalets Direct solutions room. We were really impressed with the chalet. We got off to a good start when the hosts Claire and Pete offered us a cup of tea and cake on arrival.
The chalet has bike wash and storage, a large downstairs bar, large lounge, dining room and clean rooms with en-suite. We've stayed in a lot of ski chalets over the years and this was definitely a good one.
Each day was filled with riding and we ticked off most of the runs in the Morzine and Les Gets area, including the really fun XC mountain excursions. On the Sunday we did the Passportes route but missed the extended loop to Torgon. This meant that we finished it by 3:30pm.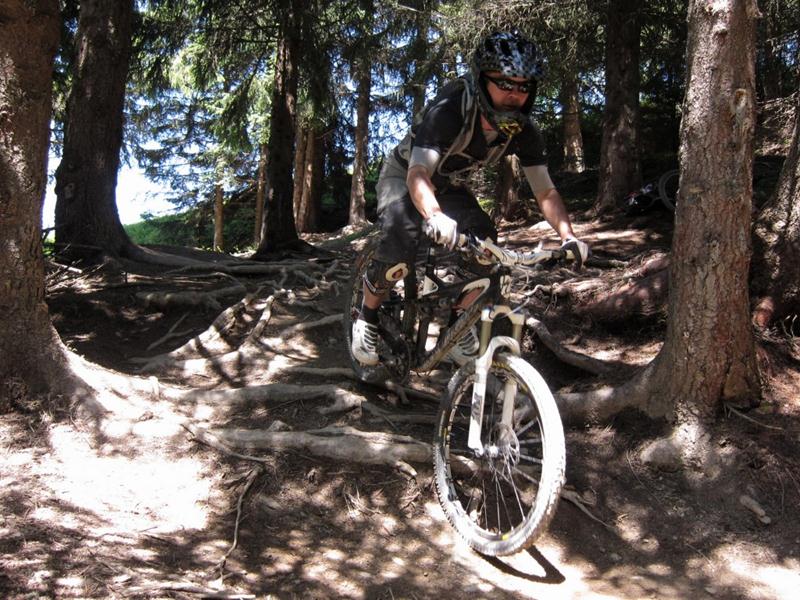 We went back on our last day and did the missing section. We had to ride up from Torgon and then had a bit of a disaster when we found that the main lift out of the valley wasn't operating. The lights were on but no one was in. We ended up walking up the 550m ascent out of the valley. That took us an hour in sweltering conditions.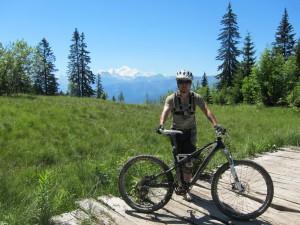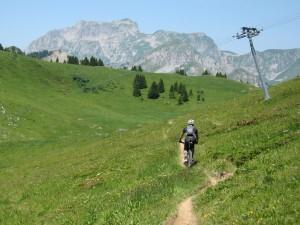 We took plenty of opportunities to enjoy some beer drinking in the evenings too.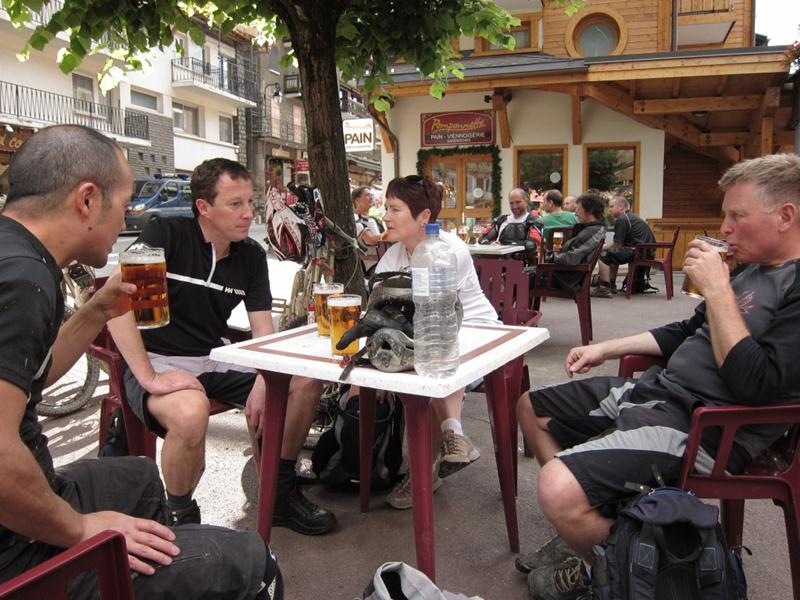 We had one mechanical issue when the rear mech hanger on my bike snapped. Luckily I had a spare. There was only one problem: it didn't actually fit. After wasting time asking at various bike shops who didn't stock Cove hangers I showed one shop owner what was wrong with my spare. He handed me a hack saw and file and I spent half an hour making it fit. Job done. Big thanks to the Intersport shop in Les Gets.
Overall we had a great week and plan on going back next summer. Look out for the event on our calendar.
MB Swindon trip to Morzine 2011 – Les Gets red run from Gary Lee on Vimeo.