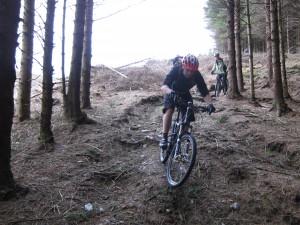 This event is based at Llanwrtyd Wells in mid Wales and offers a 55km off road route.  More info on the Red Kite website. Discount available on accommodation. Email tom at mbswindon co uk for details. 

MBSwindon event facebook page.
Some write ups from similar events: Elan Valley Challenge, Devil's MTB 2013 and 2012.  See some rides that we did with Red Kite events: Jubilee trip June 2012 , Crychan Forest Dec 2011, MIOWEOW 2011.
Llanwrtyd Wells is also home the Real Ale Wobble.