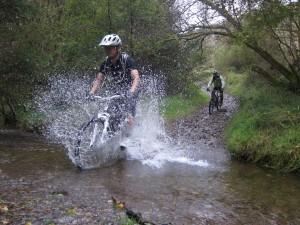 This was a three day trip to the Cambrian mountains in mid Wales. See also photos from new year 2011.
MIOWEOW – Middle of Wales, End of the Week.
We stayed at the Neuadd Arms in Llanwrtyd Wells. The town is famous for the events like bog snorkelling, organised by Green Events.
Friday 23rd Sept 2011
On Friday we met up with Neil Delafield from Red Kite Events who took us on a 28 mile route round the local woods. This took in the best bits of the various Ale Wobble routes plus two new bridleway descents.
We must have climbed around 2,500m over the course of the ride.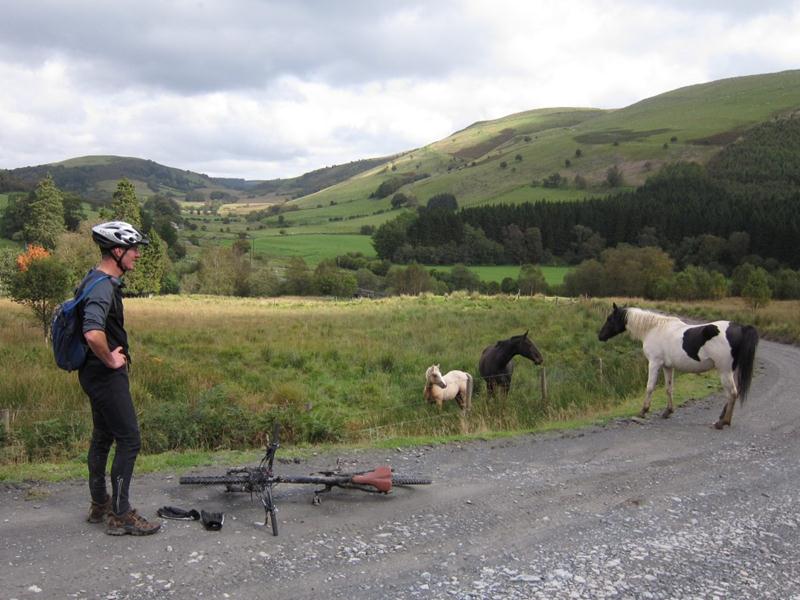 The climbs were worth if for the descents though – the lava flow with grippy volcanic rock, the others giving fast and narrow bridleways and a final descent over some great rocks.
We had an evening meal at the Drover's Rest on Friday (contact them to ask about special deals for groups). They will also deliver packed lunches to you en-route if you book in advance.
Ale Wobble classic route: OS Map, GPX, Map My Ride.
Saturday 24th Sept 2011
On Saturday we were joined by another five riders who had come on a day trip up from Swindon (Ben, Kate, Phil, Chris and Rob). We did the classic Dothie Valley route plus an extra 5 miles of road to get there and back. This route goes round the Llyn Briane reservoir (Wikipedia) and includes a proper wild mountain section up near Soar Myndd. I actually did this classic trail by accident on my first Ale Wobble back in 2001 (ish).
We bumped into Jason from Mudtrek Chalets (club discount) on our way round.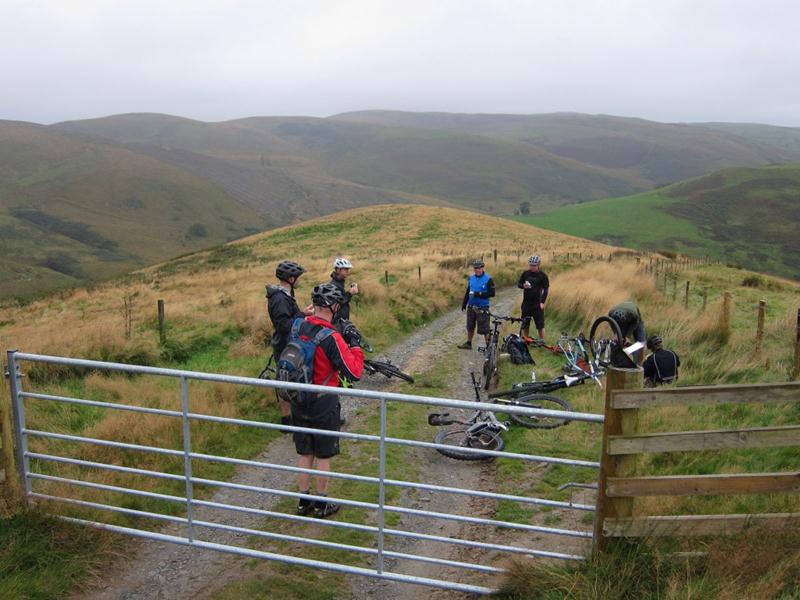 We finished the day off with a large beer and food session at the Neudd Arms. A curry with half rice / three quarters chips always does the job for me.
Dothie Valley route map: OS Map, GPX, Map My Ride.
Sunday 25th Sept 2011
On Sunday Neil from Red Kite events took the party South to Crychan Forest.
Tony Holmes says "Only 4 of us on the ride round the big forest to the south of Llanwrtyd. After some overnight rain conditions were wet, muddy and slippery and were not helped by the 4×4 brigade! Some excellent riding there and well worth a return visit but you need a guide! Similar to The Wyre Forest in many respects but steeper and trickier downs. We returned up a long gently rising version of Lava Flow which was followed by more massive puddles!
Gary had a serious mechanical involving his rear mech so had to go singlespeed for the return – it didn't slow him down at all though!
A great weekend and as you say the faces tuffing and drinking opportunities are second to none. I made a point of thanking the Neuud Arms for letting us change after the ride and for such a great welcome all round.
---
If you're interested in another trip to Llanwrtyd Wells in 2012 then post here or contact tom at mbswindon dot co dot uk.