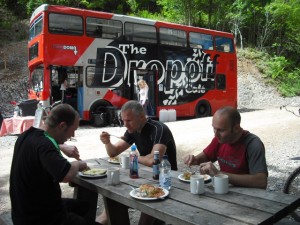 Anyone who visits the trails in South Wales will tell you how good the Drop Off Cafe at Glyncorrwg ponds is compared with those at Afan Forest and Cwm Carn. Sadly, the Drop Off as we know it is closing with the last day of operation being Dec 15th 2010 according to owner Ian Luff.
Drop Off cafe Facebook group.
Drop Off Cafe website.
Ian also runs a double decker cafe bus at the Brechfa Byrgwm (Raven trail) car park.
---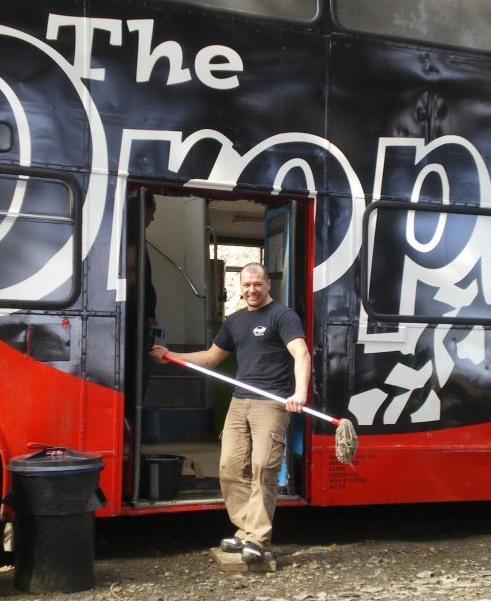 Ian said: "We have tried to stay but to no avail."

"This was not a decision made lightly; The Drop Off tried as hard as possible to stay but the Glyncorrwg Ponds Coop (GPC) were determined to progress with their original plan. Not sure what their plans are as nobody is talking."

"We would also like to introduce the newest edition to the Drop Off fleet … 'The Drop Off in motion'. This single deck, vintage Leyland Leopard has been beautifully converted to the highest of standards for the mobile catering market. It features the staple drop off café favourites but also sports a cocktail bar! It can sit up to 20 people and also features and outdoor decking area in the summer that can sit up to 40! The bus is dressed in all its original livery but can be dressed to suit the occasion or theme! Conversion is nearing completion and will be ready for its first event 2nd January.
Both of 'the Drop Off' buses are available for private hire. They can come to you and your event."
---

Bike Radar news articles: