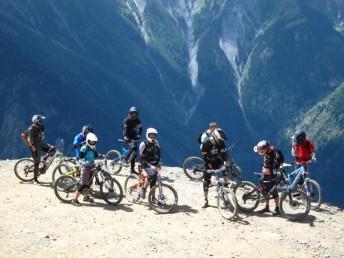 We spent a week at a chalet in Venosc (part of Les Deux Alpes) and a week in Morzine with SkiMorzine (Portes Du Soleil). We had around twelve riders each week and four did both weeks. I make that twenty people in total.
A highlight of the first week was riding the Megavalanche route in nearby Alpe D'Huez. We got to know some of the trails really well, with the jumpy blue Bike-Patrollers route and the steeper red 666 with the fearful step.
We are very familiar with Morzine, having been in there in 2012 and 2011. We rode all of the well known trails. Local guide Lionel from Morzineskimtb took us on a half day guided tour off piste down a challenging route from La Bourgeoise. A healthy dose of fear kept us alive.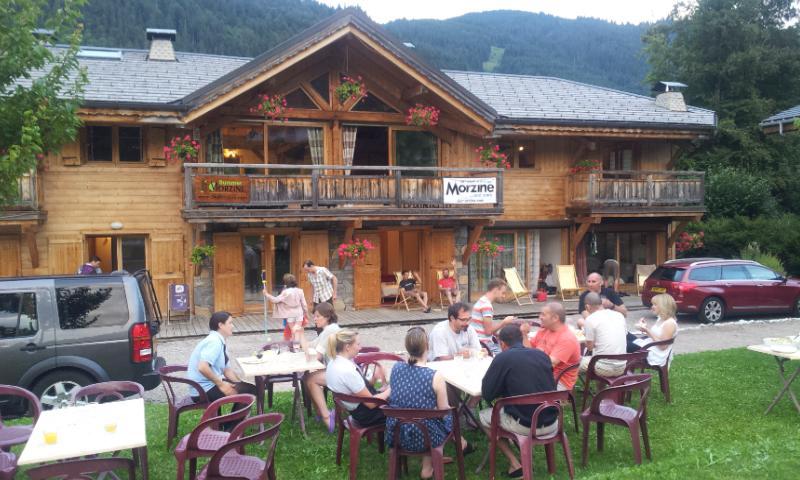 Towards the end of the holiday we went out to ride a shortered version of the Passportes route and ended up with a serious accident on our hands.
We've got a great offer on an Andorra holiday with Singletrack Safari for 2014. See the Facebook link for more information.
Massive thanks to Jon who went through over 50 hours of video to make this 13 minute version.