Sharon says:
LADIES………….. I have booked Mudtrek at Brechfa for the first weekend in September (Friday 31st Aug – Sun 2nd Sept) apologies if this does not suit everyone, the people who own/run Mudtrek are going on their hols in september and I thought October may be a bit wet!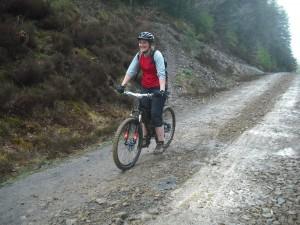 Anyway, I have booked 6 places (sleeps 8 so if we get more, it'll be cheaper for us all). If you email me (sharon@mbswindon co uk) then I will send over full details and terms and conditions from Mudtrek. In short, £150pp, (based on 6, it is £125 if we have 8 ). Includes sole use of their Hay Barn accomodation, including bedding, linen, towels, heating etc, 2 course evening meal Friday night and Saturday night (i have menus for us to choose from), monster breakfast Saturday and Sunday, packed lunch Saturday and Sunday, tea/coffee etc throughout the stay, a guide for the day on Saturday, transport to and from locations for Saturday's riding, secure bike lock up.
Balance is to be paid by 20th July, but if i could ask for a deposit of £30 from those who wish to go to secure their place, then that will help my credit card bill.
We can add a 3rd course to menu if we want for a small additional charge, and if we want a guide for Sunday then we can also arrange that for a small fee. Please let me know (I know a few of you have said yes already) and i can sort out all the paperwork and finances.
sharon@mbswindon co uk and I'll ping over some details for you.
See the March ladies ride report plus the February trip to Mudtrek and the Brechfa trail guide.