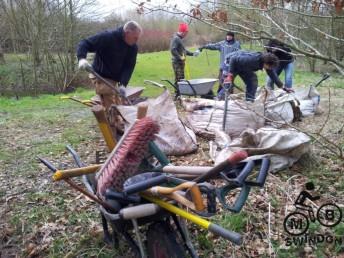 We've got some stock piles of gravel from the previous build day. These will be used to fix various pot holes round the trail.
We'll also be working on the wood work in the triangle (continuing from last time).
There's been great progress at the trail over the last few years.  See the build diary for details.