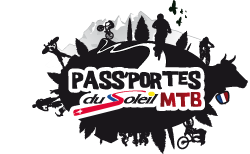 The Passportes Du Soleil is a great event that takes place in the Portes Du Soleil ski region in the French Alps.
Passportes Du Soleil 2011 website.
The event is a mountain cross country ride that uses ski lifts to gain height. It is possible to do the whole loop in a day. There are numerous options to shorten the loop to make it less epic. There is free food and drink at several stops.
Registration opens on 10th February. It usually books up within a week or two so it's worth getting on with registering.
We're planning a trip to the Alps to coincide with this event. More information will be added soon. We'll probably aim to travel out on the Wednesday 22nd of June and back on the following Wednesday. Along those lines anyway.
If you're interested in this then please post in our forum here.
Photos and information about mountain biking in France (VTT).
Photo albums on Flickr:
2007
2008
2009
2010 (Mega Avalanche)
---