Pete and Kat are organising this trip to the Lake District. There's great trail centres at Whinlatter and Grizedale plus there's also a lot of classic cross country routes in the Lake District. Also worth a visit are Gisburn plus Lee Quarry.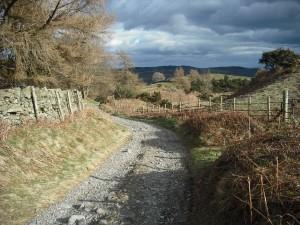 Fri 24th June – From Hawkshead village, up to Grizedale trails and back (ok for novices- could start this one late to allow for travel).
Sat 25th – Killer Loop around Ambleside/Langdales/Elterwater way (there's a potential novice option from Ambleside) – start point TBC, normally start at Ambleside but may change it.
Sun 26th – Whinlatter (blue route is novice & non-novice friendly, plus the south loop).
The actual plan might differ, contact Pete for more information.
Pete and Kat will be camping at the family friendly site in Hawkshead. There are plenty of camp sites locally. Contact Pete for more information. Google map showing camp sites and accomodation in Hawkshead.
The Red Lion in Hawkshead is a good pub and good food – if there's enough interest Pete will book it for dinner on the Fri or Sat.
Tom says: Another pub worth a visit is the Drunken Duck at Barngates. They have their own brewery there.
Contact Pete at mbswindon dot co dot uk for more information.
Tom also says "here's some routes in the Lake District I've done over the years plus some pubs". Bing map link.