This event has been postponed until further notice!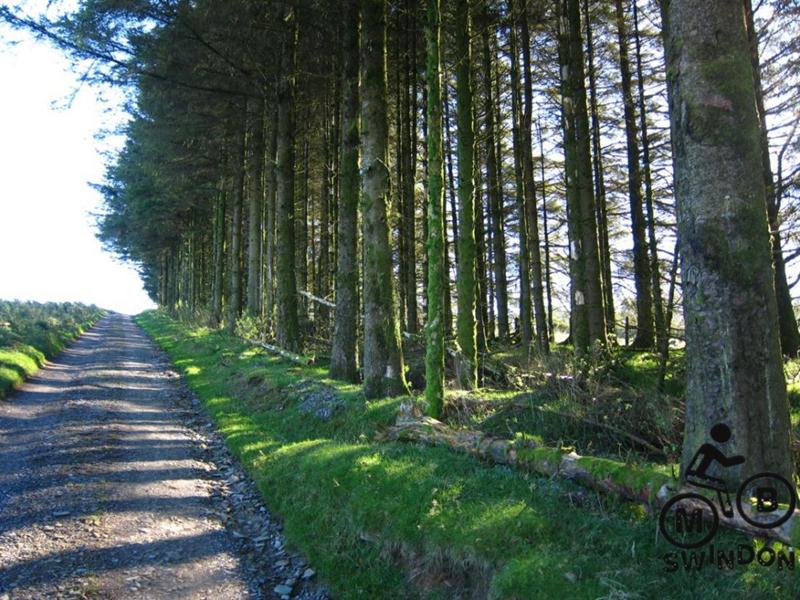 We visited Mudtrek three times in 2012 and it's one of our favourite places to stay for mountain biking weekends. We've got two ride weekends there in 2013 (March & October).
We got talking to Jay and Nikki after a long ride and somehow ended up volunteering to come and help build a skills park in the woods next to the barns.
The wood is 250m long, 20m wide and has a vertical drop of 25m, so it's an average of 1 in 10 the whole way. We reckon that it will be possible to build a fun line with bermed corners, rock drops, a few kickers and some optional wooden bits.
Food and accomodation is being provided free of charge by Mudtrek.
Acoomodation is use of one of both barns plus spill over in the farmhouse (depending on numbers) inc bedding & towels.
Breakfast Sat & Sun: Cereal, milk, toast, butter, jam, tea, coffee, sugar, orange juice plus Sausage Sarnies
Lunch Sat & Sun: Hot Soup & Rolls for Lunch on both days
Supper Fri & Sat: ie, Chicken Wings plus Chilli or Curry with Rice, Lasagne or Pasta Bake plus Sticky Toffee Pudding
Trail building is hungry work so bring bonus food to keep you stoked up during the day.
It would be very helpful if you can bring a wheelbarrow and hand tools such as spade, mattock, shovel plus woodsaws. We have a load of tools that we'll be bringing.
To confirm attendance then email tom at mbswindon co uk or post on the Facebook event page.