Intro by Tom Stickland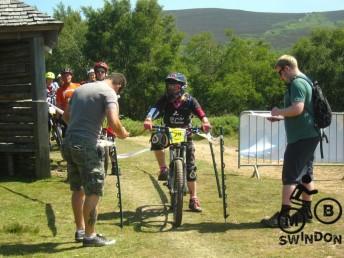 We had over twenty riders at the Mondraker Exmoor gravity rally 2013. This event was based at the National Trust's Holnicote estate on the edge of Exmoor and was organised by Shred magazine.
A completely new route was used in 2013. See photos from the 2012 event.
Saturday morning was a practice session on the two descent stages ready for the timed runs in the afternoon. The quality of the riding in the area is without question. Stage one gave a lot of tight corners, a big ditch drop, some high speed track, more tight stuff and then a jump over a log which I completely messed up. I just hope the photo of me walking over it has been lost. Stage two provided a series of high speed rooty and rocky steps interspersed with dusty  corners. I was giggling the whole time.
The main event started at 10am on Sunday with riders setting out whenever they felt like it. The route worked along the bottom of the hills on super dusty trails before climbing up onto the top of Dunkery beacon. Since this is the highest point in the area this gave a long descent for the timed stage. The drop at the start almost caught me and was then followed by a lot of  tennis ball sized rocks. Conditions were perfect and, once again, there was a lot of giggling going on.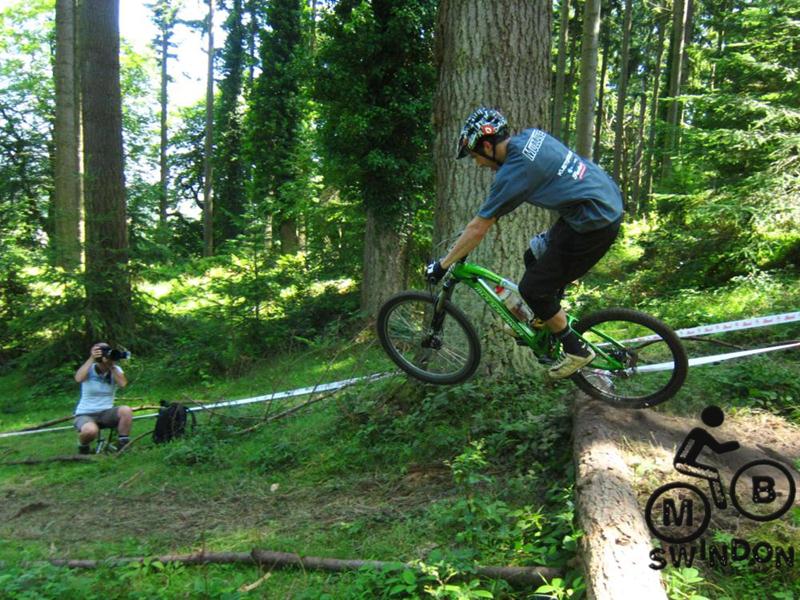 Some road lead to a steep climb up through the trees and an untimed descent with a tight right hander that caught most people. This lead to stage two in the woods near Selworthy. This stage caught a few people out with the amount of ascending.
A long climb up the road lead to the familiar climb from Saturday finishing with the stage three descent which had already been ridden on the Saturday.
The rocky nature of the descents caused a lot of punctures and also claimed a few riders in crashes. The blazing sun claimed a few riders to the onset of heat exhaustion and was a good test of fitness. 
The event was characterised by the same laid back atmosphere as in 2012 with an emphasis on enjoying the social, the free beer, the live band and the riding. I picked up two pairs of RWD brake pads for £5 which was a bargain.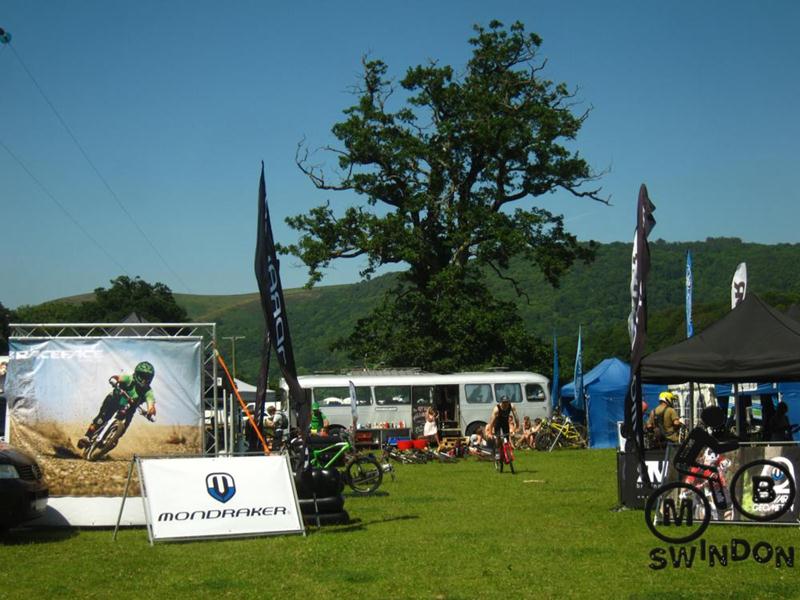 By Simon Oxlade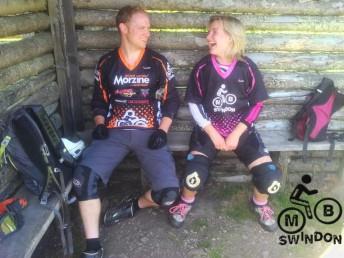 Right then, finally ready for a Mondy review: 5.5 hours of driving to get there, not so good. Excellent campsite and plenty of MBS banter made up for it. 
Getting drunk on two pints of the local firewater not so good – although apparently I am such a comedian that Tom Stickland wants me to drink beer all the time so I can amuse him like some form of jester. Hmm. I can't remember a thing.
Putting up the largest tent on the campsite for just two blokes – Excellent. 
Avoiding Jason Rodger's hideous jelly sweets became an artform. Blessed relief when they all melted into on giant gooey lump. 
Stage trials – scared rigid on Stage 1, loved stage two. 
Stage races. Stage two, felt I could have gone quicker. Stage 1, said I would be happy with time beginning with a 3 – and got 3:16. Felt awesome.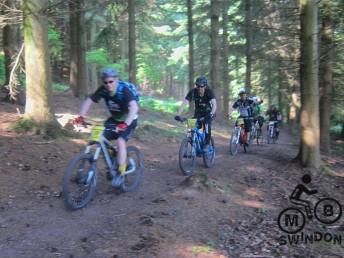 Saturday evening with heat stroke, which kinda blew. Managed to win a belt (size small) and a mug in the raffle. Yay!
Sunday race. Fun in the trees, less fun in the sun. Brutal hard climbs transformed my ride into a lengthy, hot walk . No punctures, one minor mechanical but never, ever thought I could ride the boulders and head sized rocks that made up Sunday Stage 1. Fun chasing Hannah Escott and gaining on her until she punctured – sorry babe, you got Tubbied! Big kudos to Nigel Gregson for the encouragement as I passed him. Annoyed I bottled the very last section…
Battled to Stage 2 feeling really unsure (and a little unwell). Mucho thanks to the awesome Ania for geeing me along and the selfless Phil Mayger for steering us through to stage two. Liked the stage,  even if the marshall telling us we were halfway when we only had 100m to go was annoying. Could have done that drop faster if I'd known.
Dropping stage three was probably a good idea, but actually felt really good again at that point and could have/should have done it. However so hot, so tired and we'd been out for over five hours so it probably was the best decision.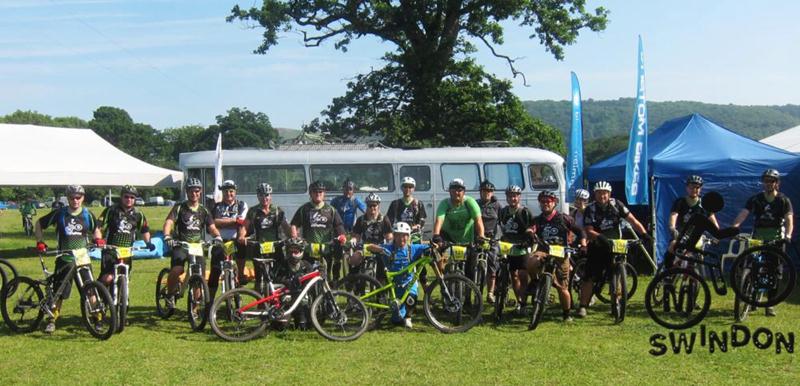 Final drive home was excellent, tennis on and a bemused Sarah Carrigan sitting between two tired, emotional, openly blubbing blokes as Sir Andy Murray OBE took Wimbledon.
So huge hugs and thanks to DJ Dion Thomas, whose enthusiasm and encouragement is infectious – glad you blasted it mate and cheers for the help (and awesome trance mix). Nik 'Wickedy-wickedy wah wah" Wadge . Ania for that look on her face when she completed Saturday stage one – a look of amazement then utter euphoria that I will remember for some time. Hannah for mincing lessons. Tom for the Yoga demonstration – I don't think I'll be achieving the "Rutting Badger" position for a while though. The impromptu "Dave!" survey – epic fail.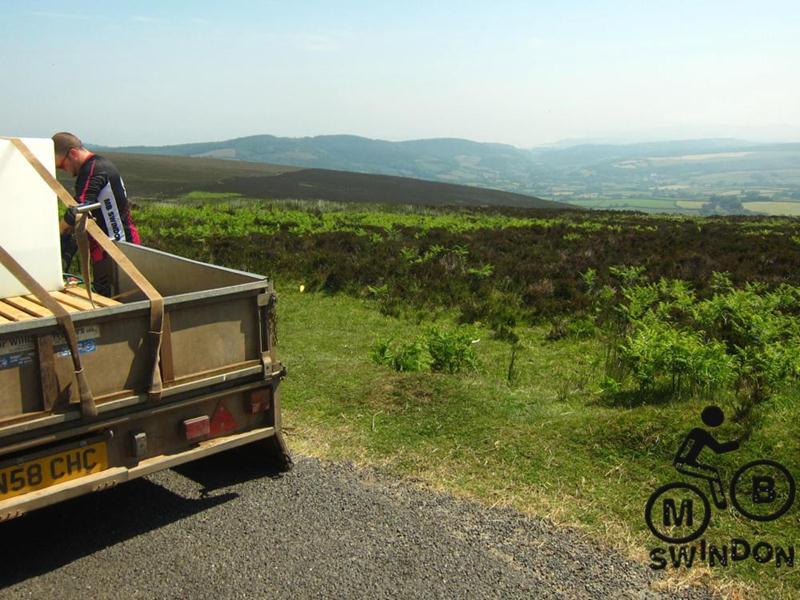 And a huge shout out to Halifax's finest as my Orange Five was superb this weekend. No punctures, a minor mechanical and no dramas. Even the brakes started working. Big thanks to Simon Nash and Origin Cycles for rebuilding the rear hub at short notice and with no lack of effort. Bike was excellent. I don't want to ride it for a couple of days, mind…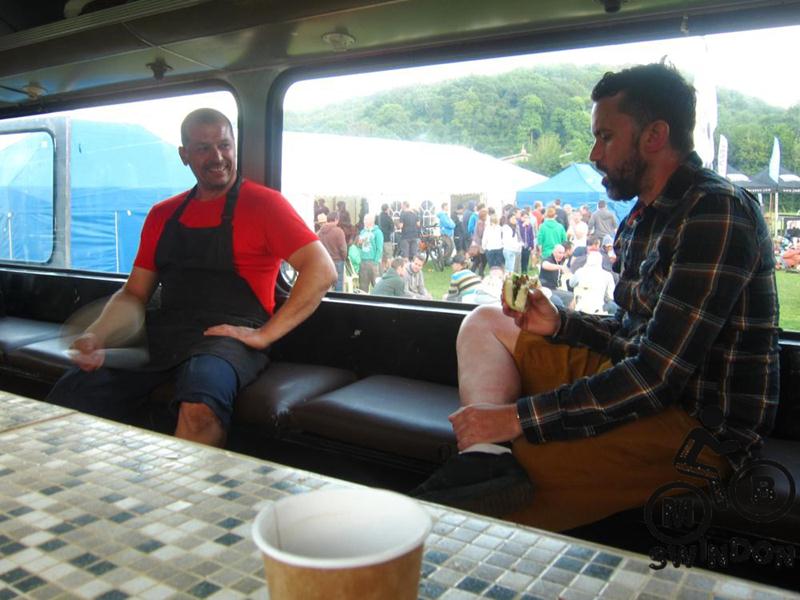 MB Swindon are a truly superb club with a great ethic. I can't mention everybody by name, but everyone was just brilliant company this weekend. I am proud to be a part of such a supportive, expansive and inclusive organisation. It was hugely tough for me, one of the hardest rides I have ever done, but I am proud of my achievements and I could have only done them with the club members support.
Contour video of stage 1 from Simon.
Cheers!
Maps
Sat: 8km (5 miles), 360m (Garmin connect) OS Map, GPX.
Sun: 32km (20 miles), 1120m/940m (Bikehike/Garmin connect) OS Map, GPX.
Videos
Photo gallery