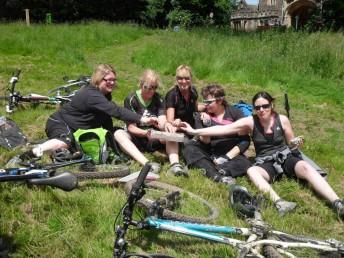 Sharon will be leading this ride round the purpose built trails at Ashton Court and Leigh Woods. They're all graded blue with options for trickier bits. This means that they offer something to everyone.
Meet at the main car park (Google map) for 10am for a 10:15am start.
The Nova trail in Ashton Court was rebuilt and opened for October 2011 whilst the Yer Tiz trail in neighbouring Leigh Woods was opened in late December 2011.
Trail plans plus Bristol Trails Group website.
Photos from ladies ride at Ashton Court in Feb 2012. See also Oct 2011 (inc video).