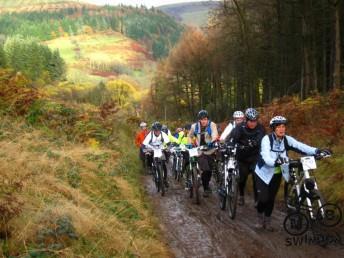 The Real Ale Wobble provided my  introduction to epic riding back in the early 2000s. It was wet, muddy, cold and exciting, with several hundred riders all making the most of the situation. For many years a similar route was used from Llanwrtyd Wells (the home of bog snorkelling and man vs horse) up to Llyn Brianne reservoir. 2010 and 2011 saw a new, shorter route that retained most of the best bits.
This year had a completely new route. It set out from town and turned up behind the Victoria Wells camp, took in some lanes and then entered Crychan Forest. This was also used for the somewhat harder Red Kite Devil's Bash (links to other Crychan rides in there). There were a few route options before the food stop and we opted for the medium descent following a tip off that it was the best line. This was linked with the long route option before the food stop.
Whilst we were out on the course we met up with Neil from Red Kite events and fitted in a short bonus section after the food stop.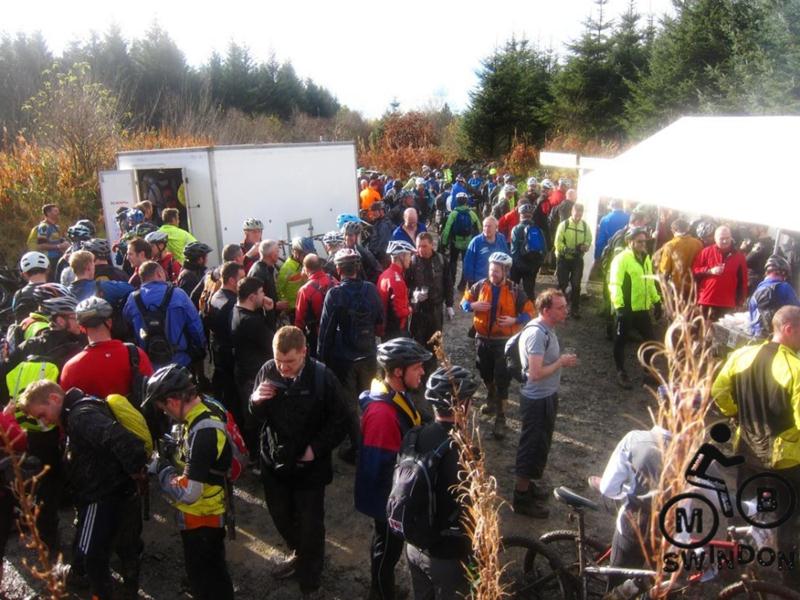 The latter section of the route offered two different descents from the same punishing track climb. We couldn't face riding it a third time so took the alternative track up to the Crychan car park. The route finished off with a climb up the Roman road with a series of big puddles. There's a funny video of this from youtube.
The final interest on the route was at the river crossing near Llanwrtyd. Here we saw well known cyclist Sheldon Attwood face plant into the river on his fat bike. Laugh we did.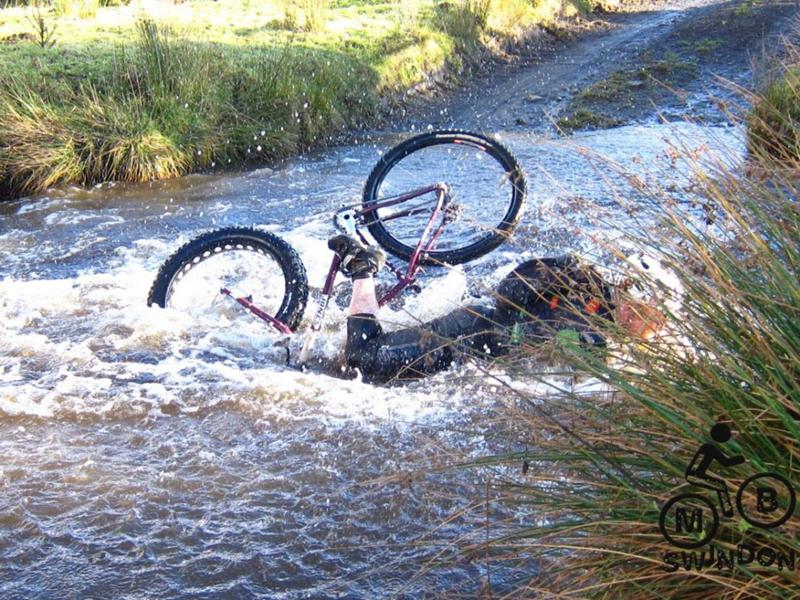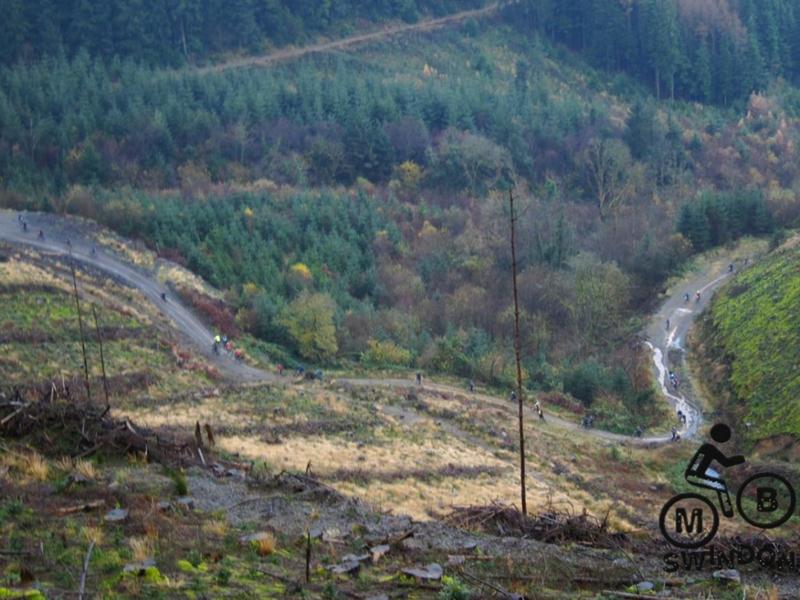 On Sunday we did the route again. Because we had nothing better to do. The Real Ale Wobble 2012 map OS Map, GPX.
2011 report and links to earlier maps.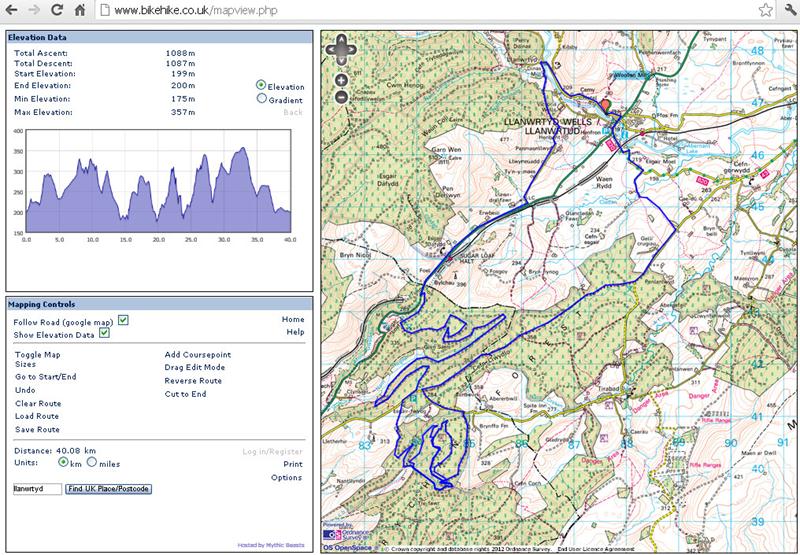 The real ale wobble:  Green Events, Green Dragon Activities, Red Kite Events.