This was a recce ride for the Bristol Okotberfest ride (see 2010 Oktoberfest photos).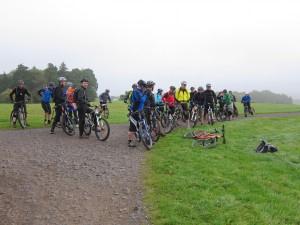 The trails at Ashton Court were recently re-opened after being rebuilt. The old trail didn't stand up well to the level of use and in the wet turned into a mud pit. The new trail is completely surfaced with rock chippings. Most of the trail follows the same line as the old route. There's a new red section that zig zags through a small wood in the centre of the site.
The golf club car park is cold and windy at the best of times. When I arrived at 10:10am the early winter drizzle meant that the waiting group were cold and wet.
We had a great turn out – around 18 riders including several new faces.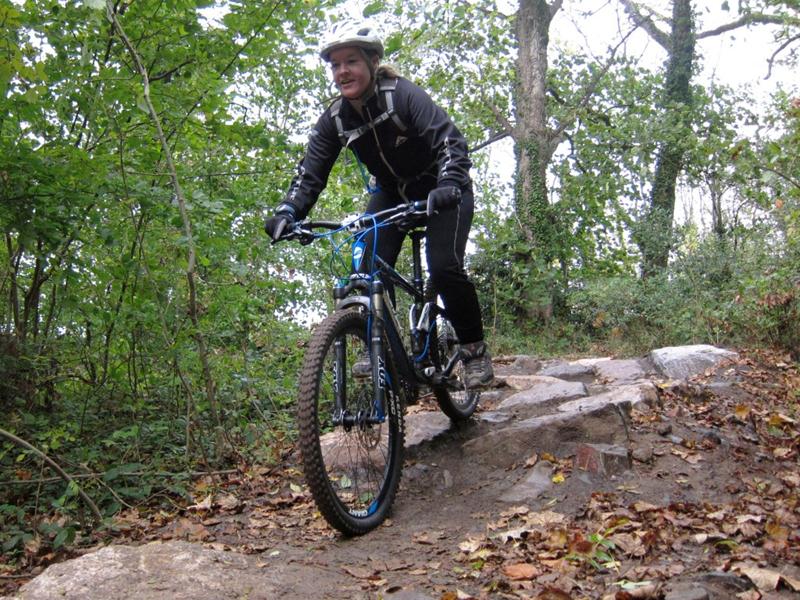 So many riders plus a few punctures and then a trail that doubled back on itself in the middle meant that the group soon broke into several factions. This wasn't a problem and meant that everyone got to ride the trail at whatever pace suited them.
By 3pm we had four riders left and we called it a day a while later and went to the Nova Scotia for beer.
Maps
Ashton Court trail map OS Map, GPX, Map My Ride.
Video
Photos