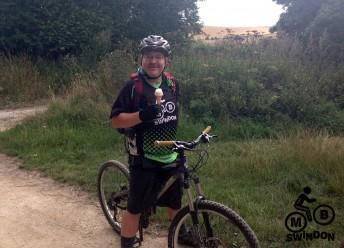 Tom Scott will be leading a Ridgeway ride to the east of Swindonia. This will not be a technical ride, just a bit hilly. It is ideal for novices due to the non-technical nature of the route and relaxed pace we'll be riding at.
There is a charge for parking at the Uffington White Horse National Trust car park so please bring some change (£5 last time we were there). Find the Uffington White Horse at SN7 7UK (OS Grid Ref: SU299863).
You will also need a spare inner tube (there were a few punctures the last time we rode this route) and a drink.
There is also an alternative starting point for more experienced riders: we will be meeting at Foxhill at 9 for a 9.15 departure, arriving at White Horse by 10am. This will make it a 40km (25 mile) ride.