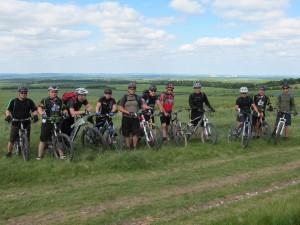 Tom Scott will be leading this epic Ridgeway ride covering the entire length of the western Ridgeway from Streatley to West Kennet. We will then ride back to Swindon along local trails. If you don't feel like doing the whole route that's fine as the route passes through the Foxhill / Wanborough / Chiseldon area so you can finish early if you want! You will need to be fit to complete the whole ride. I reserve the right to shorten the ride on the day in case of extreme weather or injury.
If you don't feel like doing the ride I need someone with a car to act as backup in case of emergency. Sounds a bit extreme, but it would be useful to have someone on call as a lengthy delay en route would probably mean cutting the ride short.
Please ensure that your bike is working properly, you have 2 spare tubes and a spare chain link.
Travel options
– let the train take the strain. Single adult fare is only £5.50 direct from Swindon to Goring & Streatley.
thetrainline.com
.
– club together and get dropped off by a partner or mate
– drive, leave the car in Goring and go back for it later