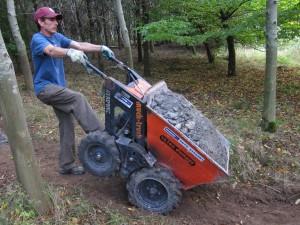 By this time we should have pretty much finished our new triangle section (bottom right in the map below). Build report from Sept 2011, build diary.
We're meeting at 10am in the car park. If you arrive after that then take a walk round the trail. Otherwise you can call us on 07010036444.
Useful tools include spade, mattock, pick axe, saw, wheebarrow. We've got quite a lot of tools between us so don't worry if you can't bring any.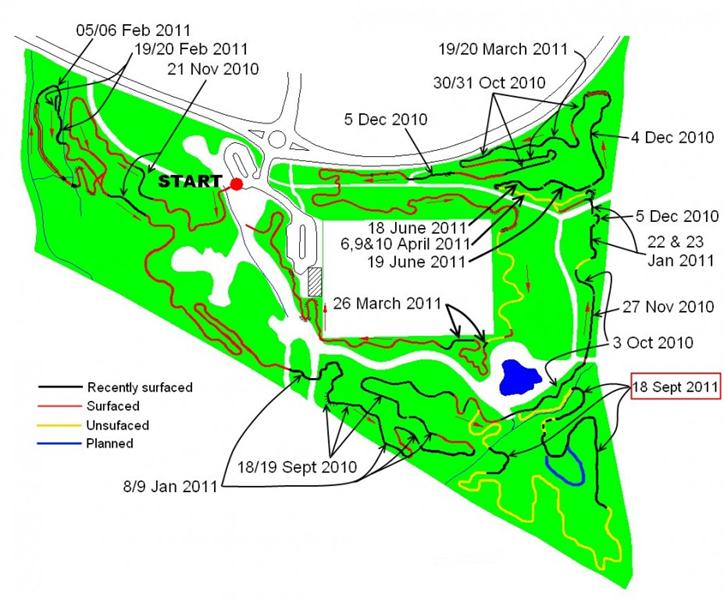 ---
MBSwindon – a Wiltshire cycling club.