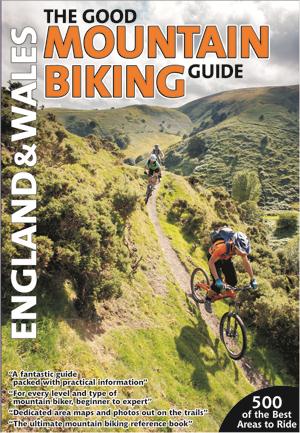 The Good Mountain Biking Guide is being published on the 15th March 2011 and the Croft Trail is included along with several MBSwindon photographs.
The book contains 640 pages and has 1000 route suggestions covering 400 natural areas and 100 trail centres in England and Wales. This gives around 20,000 km of riding! There are 300 photographs (about 15 are from MBSwindon).
There's also an index of 3,000 place names plus details of useful facilities such as pubs, parking, cafes and bike shops.
Publisher: Active Maps Ltd
ISBN: 9780956802903
Retail price: £19.95
Publication date: 15th March 2011
Format: Paperback, 640 pages, 218 x 145mm. 500 colour maps plus over 300 colour photographs.
Bikemaps.co.uk are doing a special pre-order price of £15.95!