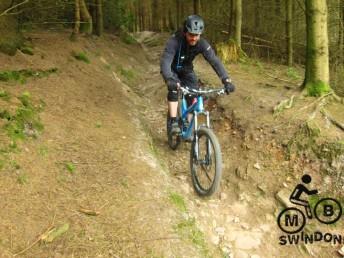 Maps / Video / Photo gallery
If you like the look of the DH trails then keep an eye on our gravity team and their Facebook page for info on uplift days and dh evening sessions.
It was almost two years to the day since our previous visit to the Quantock hills. Six of us met in Holford car park on a bank holiday Monday. I'd been told on Saturday "you don't want to go there. It'll be raining". Wrong! It was non standard issue sunny bank holiday weather.
Our host for the day was Robin Steward, an ex-Swindonite who relocated to Taunton last year. So he's had plenty of opportunities to explore the area. He'd come up with a set of natural trails that took us up from Holford and then across to the Triscombe downhill tracks.
The DH tracks offer many lines through the woods on the side of a steep valley. We started on a very gnarly track which turned steep and loose towards the end. Most of us wimped out. Gary Lee and Robin showed how it was done. After a long climb back tot he top we took a much smoother trail which lead to a lot of jumps. We spent half an hour trying out the various jumps before continuing down the trail and then back up. We repeated this pattern several times, spending a few hours trying out various options.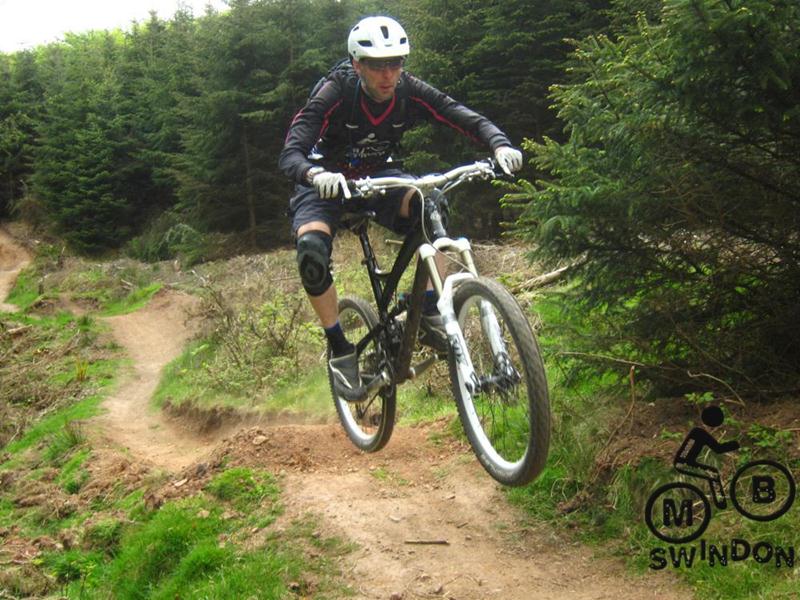 This is definitely a place to visit if you want to develop your jumping. There were plenty of small and medium jumps that were ideal for practicing on. There are also some very large jumps if that's your thing.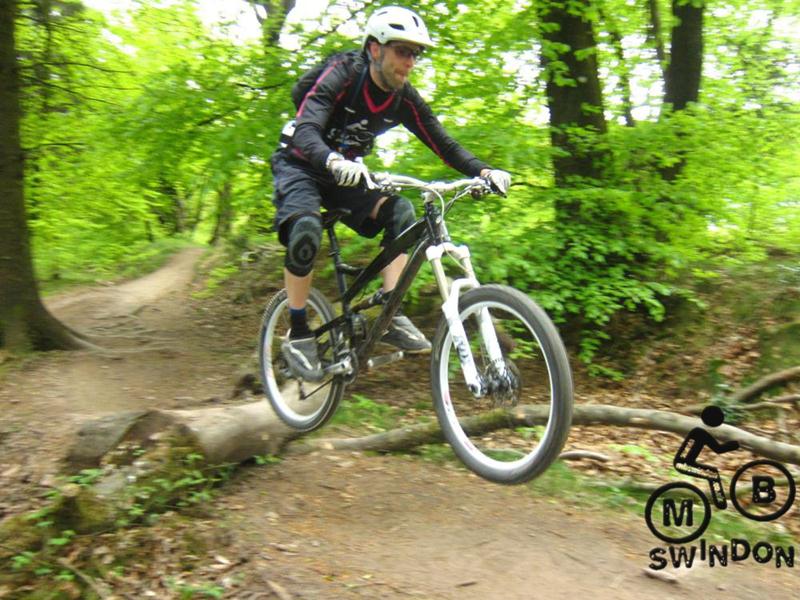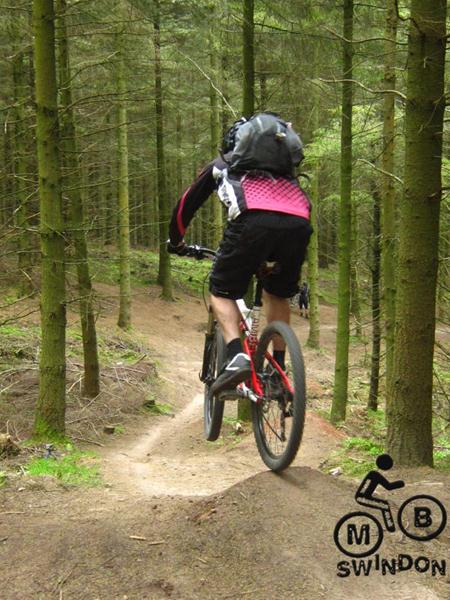 With playtime over we followed more natural trails back to the start. We spotted some sections from the Gravity Enduro event  including a very long  and rocky descent which they had to push up on the event. It was definitely better in the down direction.
After a long descent towards Holford we finished with a final bonus climb and descent and made it to the car park just as the first drops of rain fell. Excellent timing by Robin. A great day out. We'll be back.
Thanks to Robin for organising, Jon Proudman for the video and Andrew Weaver for taking half of the photos.