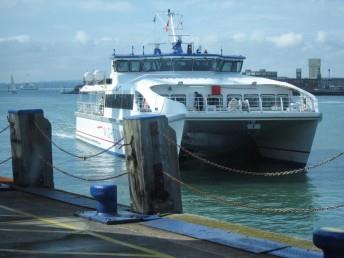 By Robin Steward
With the consistent poor weather of the last few months there was little room for optimism about this club ride; as it turned out the jet stream pushed north just in time and 8 riders were treated to a classic (sunny) English summer's day of riding!
We set off from Portsmouth Harbour using the high speed Wightlink catamaran service to Rhyde, Isle of Wight. I was particularly impressed with the cycle racks onboard allowing secure storage of our bikes while we sat on the open top deck watching the Solent rush by.
We rolled down Ryde Pier (the world's longest piece of Northshore) to the esplanade where my brother (an Island resident) joined us while others prepared for the ride with bacon baps.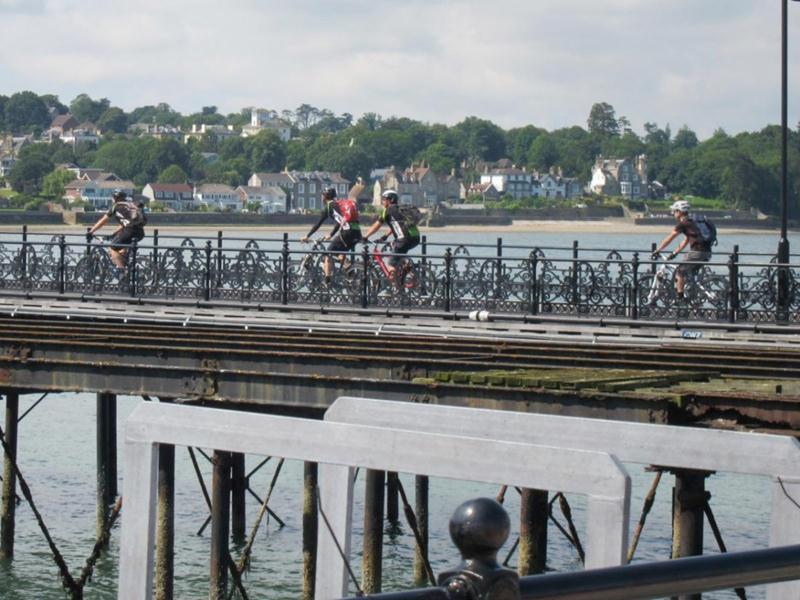 Tom's note: Robin is also from the Isle of Wight, hence the lack of jokes about marrying your sister.
This was going to be an epic ride so we started promptly and made our way to the southern edge of Ryde where we picked up the first of many bridleways that would take us on our journey. We soon hit the first climb of the day via a herd of sleepy cows and up onto Brading Down. The height gain gave us our first view of what lay ahead: a lot of climbing!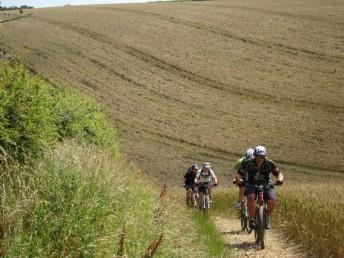 The other side was a promising singletrack hill but overgrown hedgerows soon cramped our style. Arms and legs were shredded by brambles but by the time we gathered at the bottom we all saw the funny side – just!
From here we rolled along some lovely woodland singletrack. We also got our first taste of the deep, sticky mud that would appear at various points along the route. Fortunately it was sticky enough not to spray us from head to foot but riding through it was hard going.
From the western edge of Shanklin we made our way up a steady climb towards Wroxall. It hurt but the picturesque fields of long grass made up for it. We were soon bombing down into Wroxall and from here started the longest and highest climb of the day up to Stenbury Down. This was a transmitter service road and at one point must have been knocking on the door of 25% gradient. Although a total sufferfest the reward was a panorama of our route up to that point.
From the top we screamed down a grassy descent that skirted the western side of Stenbury Down and made our way to Godshill, a popular tourist trap, and our destination for beer and chips.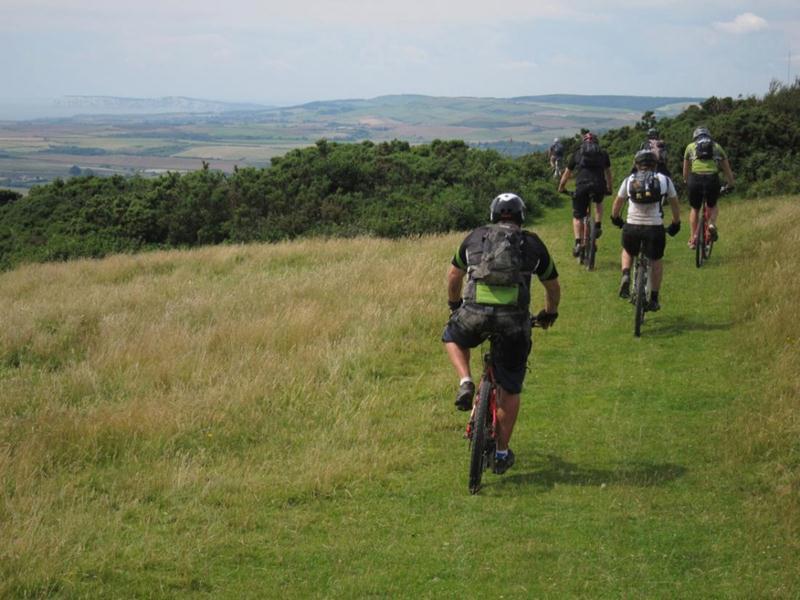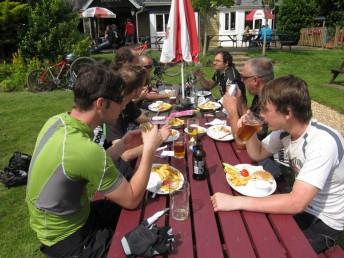 Suitably fortified, our next destination was St Catherine's Hill on the Island's southern edge. A map reading error led us up a technical, rocky path but we eventually got to the summit to be rewarded with a fantastic view of the Island's western coastline.
Time and energy levels were against us now so we decided to snip off the last corner of the route in favour of a more direct return to the ferry. A bit of a road race led us to the final lung buster of the day: a long, straight bridleway that steepened constantly until it hit a steep scarp. Luckily the route worked along the steep bit to the top of Brading Down.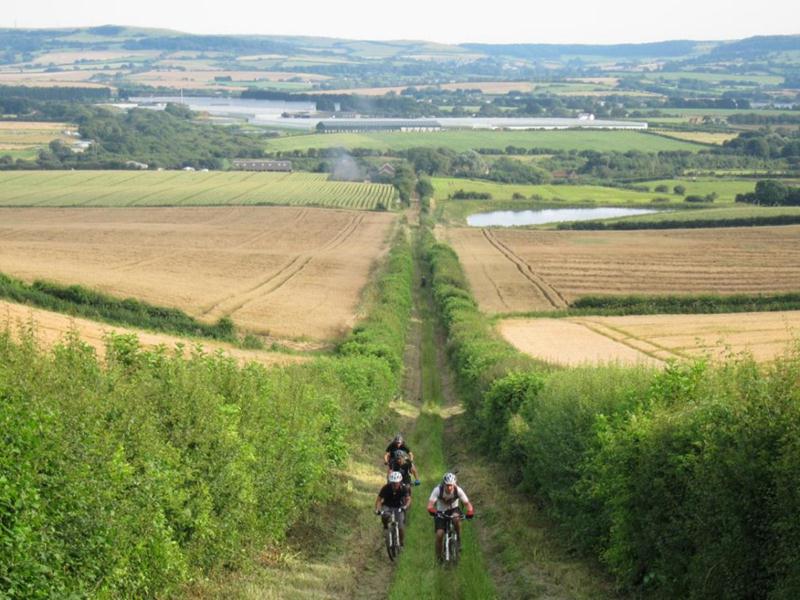 Hitting the road near Ryde gave us a spurt of speed for our final sprint into town, arriving at about 6pm with approximately 38 miles of very hilly terrain under our belts. We were all grateful for the sea wall that we collapsed onto.
A great day out with an epic ride in great conditions. Local riders are developing a built trail elsewhere on the Island so a return visit is definitely on the cards.
Isle of Wight big Rhyde map OS Map, GPX, Mapmyride.
For another ferry spotting route see our Purbeck ride report.