Thanks to Robin for planning this ride.
'Wight Magic' MB Swindon Day Trip to the Isle of Wight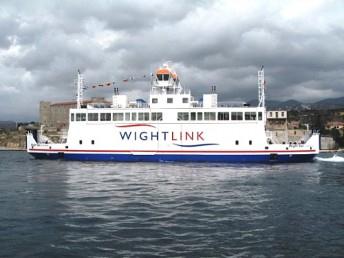 Make sure your passport is up to date because the club is heading abroad for this ride. Boasting rolling green hills and an extensive network of bridleways and quiet lanes, the Isle of Wight is a great destination for any cyclist. Not only that, there's plenty of cafes and pubs to enjoy and a very good chance of sunny weather (fingers crossed!). And thrown into the mix is a trip across the Solent!
The ride will be based on a route previously featured in Singletrack magazine:isle-of-wight-big-route.pdf although it will be adapted to cater for our needs etc… Also shown as route 7 on this link.
Riders should meet on Ryde (Isle of Wight) seafront at 11am.
Locations are marked on this map.
There are two ways to get to Ryde from Portsmouth…
There is plenty of parking at or near both departure terminals.Parking info. Storage of bikes on the Hovercraft is limited so the Catamaran is a better bet; if there's a lot of us then we may need to stagger the trips across to Ryde due to limited bike storage so dont arrive too late!
Approx Cost
£10 parking
£16 foot passenger (day return)
Important Note
Please don't board the car ferry that leaves from Portsmouth – it'll take you to the wrong part of the Isle of Wight; or France if you really mess up!