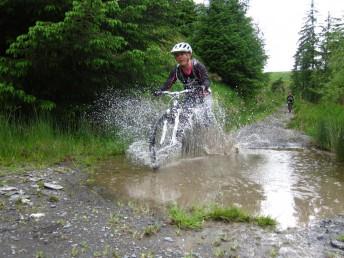 The Red Kite Events cross country race series runs throughout the winter. These are 2 hour races using mtb trails plus tracks in mid Wales.  More info on the Red Kite website.
Series 1 (Oct, Nov, Dec 2013) use a short course.
Series 2 will be longer. 
This event starts and finishes at a new venue in Llandovery.
Photos and maps from some other Red Kite Events: Elan valley challenge 2013,  Devil's challenge 2013, Jubilee trip June 2012 .