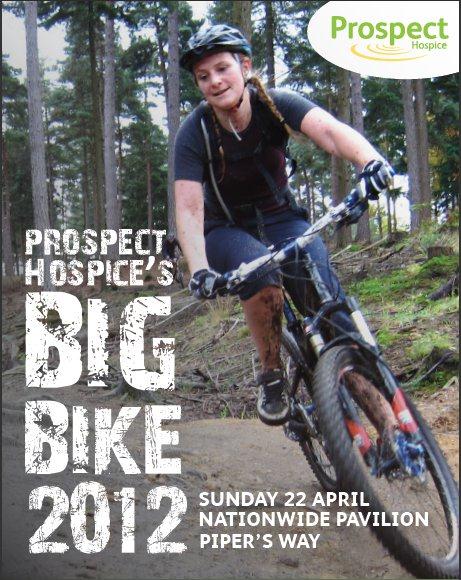 The MBSwindon club are planning, marking and marshalling the route for this year's Prospect Hospice big ride event.
It's happening on Sunday 22nd April 2012 starting from the Croft Trail (opposite the Nationwide Building society in Swindon).
We're looking for volunteers to help mark the route, marshal the event and sweep the route at the end. If you are interested then please email tom at mbswindon dot co dot uk or see the options on our contact page.