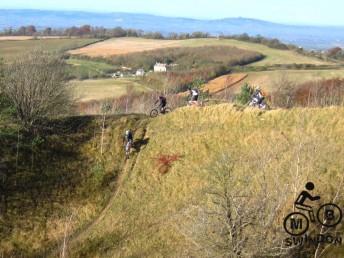 Gary Palmer has agreed to lead this ride. Starting at Stroud, crossing Painswick Beacon to Cranham and Stroud then returning to the start point.
This will not be a novice friendly ride, but Gary assures me that the pace will not be too quick; an ideal ride if you want to take a step up from the novice level events.
After the recce, Gary said "The tracks are riding pretty wet and boggy at the moment so it could be a tough one but I will be doing my sun dance! I think this ride will live up to it's name."
There's three weeks between recce and the ride so fingers crossed his sun dance works even a bit!