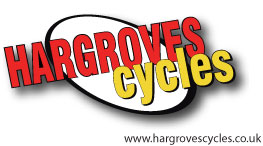 Hargroves cycles are officially opening their Swindon shop on Wednesday 22nd September 2010. The doors actually opened a few days ago, but Wednesday is official.

Craig Surgy from Hargroves said "We plan to hold 155 bikes at any one time. This includes Brands such as Specialized, Cube, Scott, Felt, Ridley, Bianchi and more."

"We have been very lucky in recruiting a great team to push our Swindon Store in the right direction."

Mark Sealey (Store Manager) Lvl 3 Cytec trained
David McKinven (Mechanic) Lvl 3 Cytec trained
Jon Wycombe (Workshop & Sales)
Antonio Fiore (Sales)
Tom Holden (PT Sales)

Hargroves are keen to help promote mountain biking in the area and they've been talking to us at MBSwindon about discounts, demo days and club sponsorship.