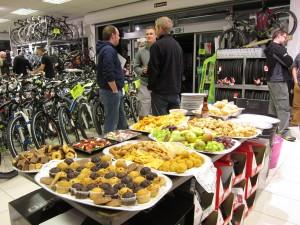 This event runs from 5pm until 9:45pm. Hargroves will have some fantastic offers in store including ex-demo bikes, discounted stock and some seconds (minor marks etc).
 There will be the long awaited maintainance demos throughout the evening . Club members are welcome to come along and grab a few pointers to help maintain their bikes.We can absolutely guarantee you will pick up at least one little hint or tip that you didn't know before. These will be on a first come first serve basis so come along and we will squeeze you in to one of the sessions.
 There will be refreshments ( yes we mean beers) or soft drinks for the drivers Mark says "Come along even if it's just to join us for a beer and a chat".
See the photos from the 2011 club evening and the 2011 maintenance evening.